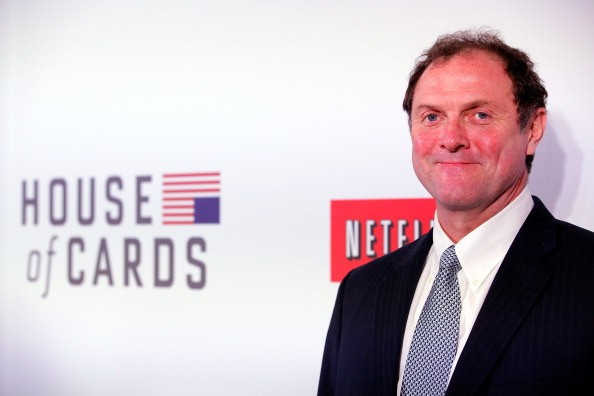 House Of Cards fans may finally get to watch the downfall of Underwoods (Frank and Claire) in season 6, as Tom Hammerschmidt is all set to fight against them.
Cast member Boris McGiver has said his character Hammerschmidt will be trying everything to bring down the newly-elected president Claire and her husband Frank in the final chapter of Netflix's political drama series.
The 55-year-old actor revealed that show creator Beau Willimon aims at keeping a "check line" on the politicians. Towards the end, they will have to pay for all their evil doings.
Also read House Of Cards season 6 air date, spoilers: Interesting fan theories on Frank's demise
"We call that a capital punishment in our society. It's a pretty grave sin. The idea that creator Beau Willimon set up is: How far do politicians go? Do we allow them to go that far? The idea was that you keep a check line," McGiver said in an interview with The Hollywood Reporter.
"That's what the Fourth Estate is about. It's why the First Amendment in the Constitution is freedom of speech to protect the free press. We need that Fourth Estate. Now we're fighting back," the cast member added.
The Killing Kennedy star also said that his character feels guilty for what he could not do for the young reporter Zoe Barnes, who got killed by the former President Frank. He then explained how that guilt is giving him the strength to fight for justice.
"Zoe was sort of under his wing and care. There was a parental, child thing and he didn't treat her properly and he didn't take care of that relationship. There's a bit of guilt about that. And it works right into Hammerschmidt's strength," the actor said.
McGiver even ruled out any chances of his character getting killed off by Claire during his fight against her. "I think part of the reason Tom has been able to stay alive is because of his vast knowledge of how the world works and how evil works. Through his many decades of investigations, he knows security systems, he knows when things are dangerous. Those veteran journalists can feel that," he explained.