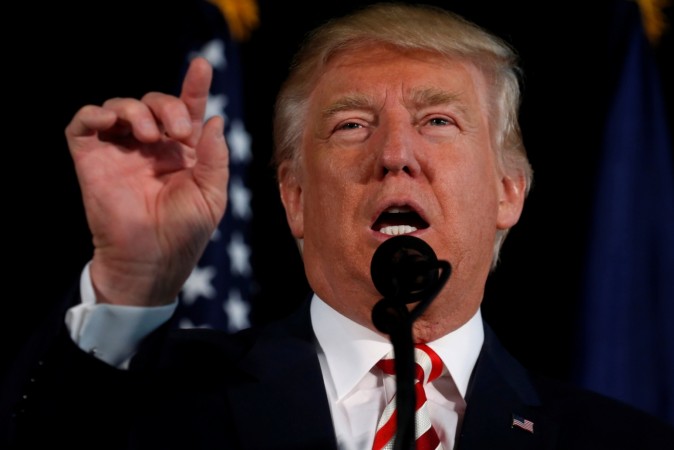 Soon after the United States elected Donald Trump as their President, the Iranian President Hassan Rouhani on Wednesday said that he expects Trump to respect the international nuclear deal signed between the Islamic republic and other nations.
"The nuclear agreement between Iran and the world powers, including the outgoing US administration, is a reflection of a UN Security Council Resolution," Rouhani was quoted as saying by Xinhua news agency.
Trump's win in the 2016 US elections has left the world in shock, with many countries unsure about their future relationship with America. Many fear that the nuclear deal reached with Iran will come to an end with a Trump administration. The Iran nuclear deal was reached in 2014 and was put to effect in January. The deal restricts Iran's nuclear programme and imposes limits on it and the nation's ability to build nuclear reactors for at least 10 years. In exchange, the nations decided to lift most of the international sanctions imposed on Iran.
The deal was negotiated by nations like the United States, Britain, France, Germany, China, Russia and the European Union.
Referring to Trump's disapproving remarks about the international nuclear deal signed with Iran in his election campaign, Rouhani said that the deal was signed in tandem with many nations and it cannot be dismissed by just one government's decision.
"Iran's understanding of the nuclear deal was that the accord was not concluded with one country or government but was approved by a resolution of the U.N. Security Council, and there is no possibility that it can be changed by a single government," Rouhani said on Iran state television.
The US Republican Party is against the Iran nuclear deal and the agreement between Iran and other nations has been heavily criticized in the US Congress. The Republican lawmakers are of the opinion that the deal has enabled Iran's aggression in regional conflicts in Yemen and Syria.
During the initial days of his campaigning, Donald Trump had said that his prime priority would be to dismiss the deal reached with Iran. "My number one priority is to dismantle the disastrous deal with Iran," Trump had said in a speech to the pro-Israel lobbying group AIPAC. He, however, later said that he would attempt to renegotiate the deal and increase the sanctions imposed on Iran by the United States.