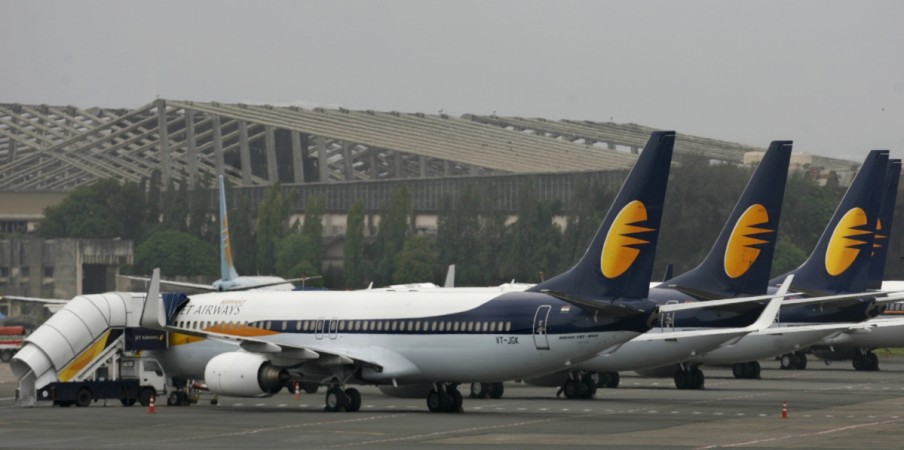 Tata Sons has signalled it is in the buying game vis-a-vis debt-ridden Jet Airways for the long haul after the initial round of talks remained inconclusive, media reports say.
Sources say a sticking point in the talks is Tata Sons insistence on offloading Jet's founder and controlling stakeholder Naresh Goyal.
In talks with the Jet team led by Goyal, the Tata group's parent company has made it clear it is eyeing an outright buy of Jet or at least a controlling stake.
Time is with Tata Sons as Jet is staring at defaulting on loan repayments. The airline has delayed staff salaries and the rising fuel price is fiscally bleeding the airline.
With the Indian civil aviation sector facing a major crisis because of rising fuel and other costs and shrinking revenues in a crowded airspace, Goyal has difficulty finding a willing partner who would settle for a minority stake in the public-listed company. The once dominant Indian carrier is now second to IndiGo and its market share has shrunken to 17 per cent.
Open skies
Tata is in no mood to fly with Goyal in the cockpit and no other buyer is on the horizon. That would mean grounding the 69-year-old doyen of Indian civil aviation who started his career as travel booking clerk in 1967, followed by an entrepreneurial career that started in 1974 with Jet Air, a firm providing sales and marketing services to foreign airlines in India. Goyal launched Jet Airways in 1993 when India began opening up its skies for private civil aviation. Well-connected politically and financially, he has always courted controversy in his entrepreneurial career, including over his alleged connection with the underworld. The airline was under US watch for some time over such links. The Goyals hold a 51 per cent controlling stake in Jet.
It is natural that Tata Sons, a $10.3-billion technoindustrial conglomerate, wants management control of Jet Airways.
Aviation observers say Tata Sons have long been wanting independent ownership of an airline for historical reasons. After all, the company has inherited the legacy of JRD Tata, who was the first Indian to own an airline before independence in the 1930s. Tata Sons has 51 per cent stake in Air Asia India in which it partners Air Asia Malaysia and Vistara in which it collaborates with Singapore Airlines. However, it has wanted to own an airline fully and it reckons Jet Airways is ripe for plucking.
Licence raj
Tata Sons had bid for a licence in partnership with Singapore Airlines in the early 1990s when the nation's skies were opening up. But, it apparently did not succeed not because of lack of financial or technical capabilities. There were other factors still in play in those days setting licence raj. The hurdles included hostility from other well-connected aspirants, including the eventual winner of a licence, Goyal's Jet Airways.
Aviation circles are aware of this long-running feud between Tata Sons and the Goyals. Hence, they are not surprised that the current negotiations between Tata Sons and Jet Airways are going to be tortuously long and painful for Jet Airways.
Though the Jet is simultaneously in talks with both strategic and financial investors to raise funds by selling assets and a major chunk of its business to stay airborne, it has not so far found traction. One of them, Texas-based private equity giant TPG Capital has rejected a part-ownership offer of Jet Airways.