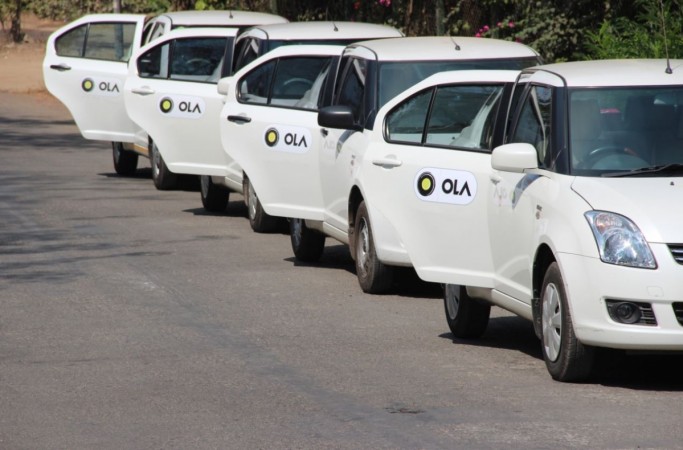 Ola was probably one of the most discussed topics over the weekend
Abhishek Mishra had said on Twitter that he had cancelled a cab after he noticed that the driver was Muslim
His post triggered a huge debate online
Ola later responded to the tweet and said it "doesn't discriminate on the basis of caste, religion, gender or creed"
Social media users have also spoken up against Amazon for its association with "anti-national" Swara Bhaskar
The debate on Hindutva is something that has been making headlines on a regular basis – especially with the Kathua rape case. And now it looks like Hindutva footsoldiers have found a new way to assert their power, by leveraging social media, putting cab aggregator Ola Cabs and online marketplace Amazon India at the receiving end.
Ola was probably one of the most discussed topics over the weekend, after Abhishek Mishra who claims to have links with the Vishwa Hindu Parishad (VHP) said on Twitter that he had cancelled a cab after he noticed that the driver was Muslim.
Mishra, who booked and cancelled an Ola cab in Lucknow April 20, posted a screenshot of the booking and said that he did not want to give his money to "jihadi people."
The tweet soon went viral, triggering a huge online debate on his decision. While several people supported him and said that he was right, others took digs at him and even accused him of bigotry. Some users even came up with funny responses to his action.
You did not cancel yr nationality when APJ Abdul Kalam was President.

— anilbhawar (@anilbhawar70) April 22, 2018
Hahaha...share cab me jane wale ka ye ghamand

— Bleak Stone (@bleak_stone) April 22, 2018
However, Ola put out a message on the issue and said that the firm "doesn't discriminate drivers or customers on the basis of caste, religion, gender or creed."
Ola, like our country, is a secular platform, and we don't discriminate our driver partners or customers basis their caste, religion, gender or creed. We urge all our customers and driver partners to treat each other with respect at all times.

— Ola (@Olacabs) April 22, 2018
Several Twitter users noted that senior BJP leaders such as Nirmala Sitharaman and Dharmendra Pradhan follow Mishra.
After his tweet went viral and Ola responded to it, Mishra put out another post which said: ""If they (Muslims) can run a campaign against Hanuman ji poster on cab... then they must be prepared for a reply."
The comment was made in context to an incident in Kolkata when a Muslim man is said to have given an Uber driver one-star rating as there was an image of Hanuman next to an image of Goddess Kali.
Meanwhile, online marketplace Amazon too is facing a similar storm and had to take down its Twitter post on Bollywood actress Swara Bhaskar.
The Veere Di Wedding actress was one of the first celebs to participate in an online campaign against the rape and murder of an eight-year-old girl in Kathua, Jammu and Kashmir. She has since been accused of being anti-national and communal because of the wording of a poster used in the campaign. Bhaskar's tweet had similar words.
Amazon got caught in the controversy as a few days after making the controversial tweet, the actress tweeted about Amazon India's campaign "#AjnabiShahatirKiGoogly" and "#ChonkpurCheetahs." The online retailer retweeted her post and replied to it, and ran into flak almost immediately for its association with Bhaskar. With the hashtag #BoycottAmazon trending on the social media site and many posting screenshots of deleting Amazon app from their phones, the company took down the retweet and its reply.
The exact reason behind Amazon's action isn't known, but many believe that it was due to the negative publicity it received. Some had even accused the brand of supporting the actress, who they accused of hurting Hindu sentiments.
amazon must know that Snapdeal could never recover from associating with another India hater Amir Khan. Disassociate with Swara NOW, to contain the damage. #BoycottAmazon #UninstallAmazon

— हम भारत के लोग (@India_Policy) April 19, 2018
Hey @amazonIN @amazon I am Amazon Prime member US for years and amazon India for my parents and spend a lot of money every month if you don't dissociate with @ReallySwara a motivated hindu abuser I will boycott you and buy from walmart offering free shipping too #BoycottAmazon

— areva (@areva57938844) April 19, 2018
#BoycottAmazon Bye Amazon, I had bought a new book from Amazon just last month, have bought all my books from Amazon, but it is time to move on. Please don't associate with people who hurt Hindu religious sentiments. @amazonIN

— Sajith Sasidharan (@SajithSasidhar2) April 22, 2018
What is Hindutva?
Hindutva was popularized by pro-independence activist, politician and poet Vinayak Damodar Savarkar in 1923 and is the official ideology of the Bharatiya Janata Party.
The Supreme Court's judgement passed in 1995 defines it as "a way of life and not a religion."