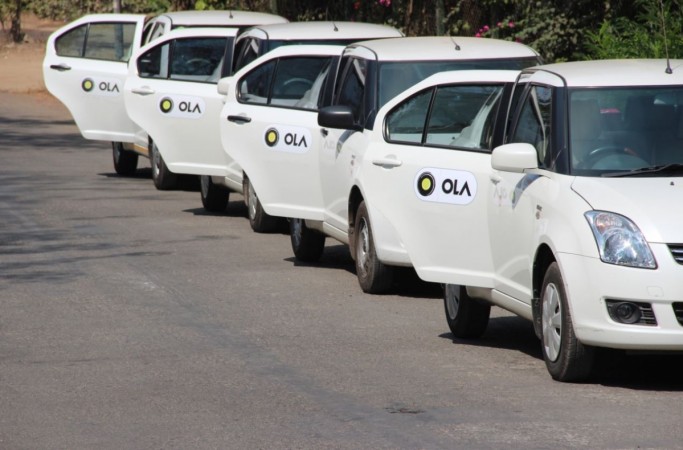 In an incident that looked like a scene straight out of a movie, an Ola driver in New Delhi is said to have driven for about 500 meters with the passenger perched on the car's hood. Yes, you heard it right!
The bizarre incident took place at the domestic terminal of the Indira Gandhi International Airport April 2, when the passenger who had arrived from Port Blair with his family booked an Ola cab. The driver and the passenger reportedly got into an argument after the former said that the passenger couldn't keep his luggage in the boot as the CNG cylinder was placed there and space wasn't sufficient.
The cab driver is said to have then canceled the trip. But the irate customer refused to let him leave and sat on the hood of the car, reported Hindustan Times. While he must have thought that the driver would relent and agree to drop the family to his destination, the cabbie clearly had other ideas.
Instead, the driver drove away with the passenger on the hood for about 500 meters and only stopped after the police chased the cab. "The passenger fell and sustained injuries," HT quoted a Delhi Police officer. "The passenger was rushed to AIIMS for treatment.
"We recorded the statement of the victim's wife. She stated that she, along with her husband and three children, landed at T1 by flight SG-942."
Ola is one of the most popular cab services in India. Based in Mumbai, the commercial capital of India, Ola Cabs was founded December 3, 2010. It is known to have about 6,000 employees and has now also expanded its operations to Australia.
After Sydney and Perth, the firm has now started services in Melbourne. "We've been humbled by the response from passengers and drivers alike in Perth and Sydney, and are incredibly excited about launching Ola in Melbourne," ANI quoted a statement by Ola.
"We hope commuters and driver-partners continue to share their feedback to help us improve our service, as we continue on our journey to provide Australia with the best ride share experience possible."