France came up with a professional effort to nullify the threat of a power-packed Belgium team in Tuesday's Fifa World Cup 2018 semi-final.
The Les Blues clinched a final berth at the quadrennial tournament for the first time in 12 years but according to Paul Pogba, the "heroes of the day" were the members of the young football team in Thailand who survived an 18-day ordeal inside a flooded cave.
The rescue effort, in which many international agencies worked together, became a riveting tale as it garnered global attention. 12 boys of Wild Boar — a local football team and their 25-year-old coach went missing inside a flooded cave in northern Thailand on Saturday, June 23.
It took nine days for a pair of British divers to even make contact with the 13 people who were fighting for their lives, surviving on a shelf above the floodwaters, almost 4 km inside the cave.
The rescue operation which witnessed the death of Saman Kunan, a former sergeant in Thai Navy SEAL, ended on Tuesday with expert divers bringing out the last batch of four footballers and their coach. Four members each were rescued on Sunday and Monday as well.
Wild Board gets an invitation to watch Fifa World Cup final in Moscow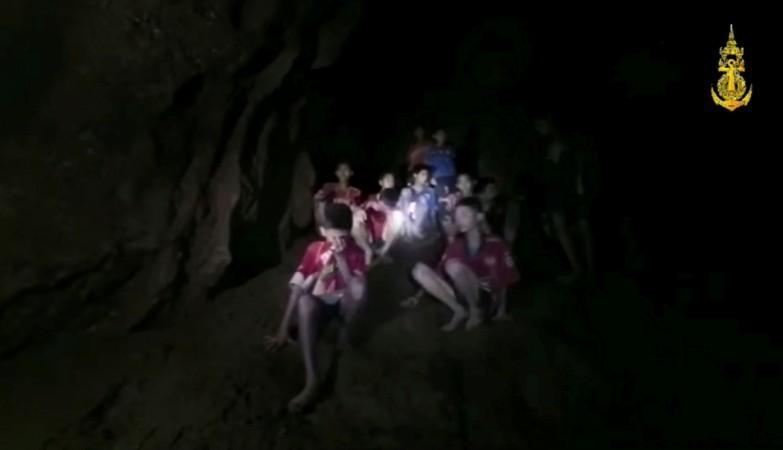 The tale of perseverance, courage and sacrifice has brought the world together and the Wild Boar football team has become the toast of the world, and deservedly so.
Premier League giants Manchester United have made an offer to the Thai football team to come and visit Old Trafford during the upcoming season.
Meanwhile, Fifa president Gianni Infantino also invited the boys and their coach to Moscow to witness the Sunday's World Cup final from the stands at Luzhniki Stadium. However, the governing body was told that the cave survivors will not be in a position to make the long journey.
Nonetheless, Fifa has assured that the boys would be invited to a global event in the near future.
"FIFA's priority remains the health of everyone involved in the operation and we will look into finding a new opportunity to invite the boys to a FIFA event to share with them a moment of communion and celebration," a Fifa spokesperson said, as quoted by AFP.
Meanwhile, Pogba and France will face the winners of today's second-semi-final between England and Croatia in the final on Sunday. The losing semi-finalists will meet on Saturday in St. Petersburg for the third-place match.