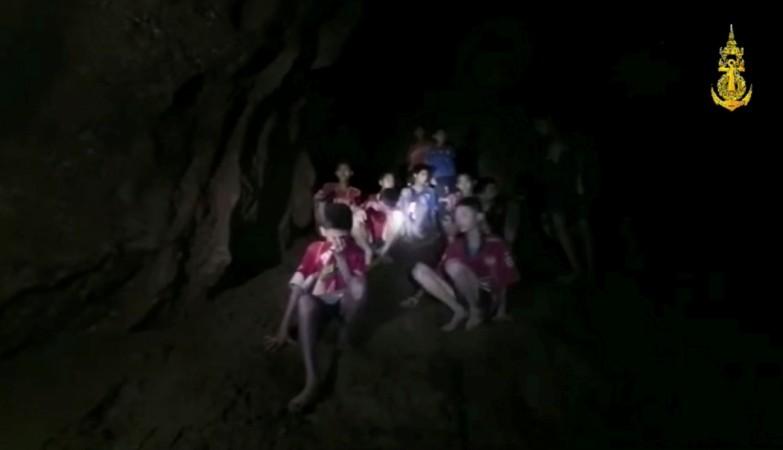 A perilous mission to evacuate 12 boys and their 25-year-old coach trapped deep inside a flooded cave in northern Thailand has begun early on Sunday, according to authorities.
"Our readiness is at the highest today. Today is D-day," said Chiang Rai Governor, Narongsak Osotthanakorn. At 10 a.m., an international contingent of 13 specialist divers descended into the watery network of underground tunnels below the Mae Sai mountains.
Rescuers have described the mission as a dwindling window of opportunity, with forecasters predicting the return of heavy monsoon rains in the coming days, effectively sealing off the Tham Luang Nang Non cave complex until October.
At the site of the caves, volunteers assisting in the operation described the rescue attempt as a "now or never" scenario.
The boys, aged 11 to 16, and their 25-year-old coach, are huddled together in a small chamber 4 km inside the cave, surrounded by flood water and with a limited supply of oxygen.
To reach them, divers will need to successfully navigate a network of sprawling narrow tunnels, with officials close to the operation suggesting rescuers will use a "buddy" system, with each diver paired with a child. Extra oxygen tanks will also be positioned along the route, CNN reported.
On the road leading to the tunnels, a near continuous convoy of trucks and military vehicles delivered troops and medical equipment, including a large cache of oxygen tanks.
On Saturday evening, numerous international military advisers could be seen entering the site, followed later by four monks. Even if the divers are successful, it will be many hours before the fate of the boys and their rescuers will be known.
Thai authorities say it takes around 11 hours for divers to complete the round trip.
The boys went missing on June 23 after they had entered the cave complex during fine weather but became trapped when a sudden downpour flooded the narrow tunnels.
[With inputs from IANS]