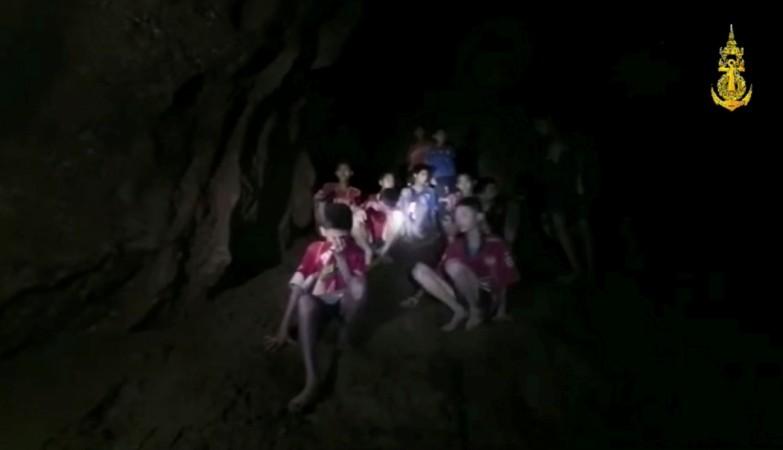 After ten days of search operations, 12 boys and their soccer coach have been found inside a flooded cave by two British divers who are part of the British Cave Rescue Council (BCRC).
The announcement was made by the governor of Chiang Rai province Narongsak Osottanakorn, who said that the boys would have to bear their ordeal for a while longer since rescue teams are still not sure how to get them out.
Their ordeal is far from over. The boys will now have to learn to dive or wait for months for rainwater in the caves to recede before they can get out safely, BBC has reported. The Tham Luang cave complex is usually flooded during the rainy season until September or October.
The Search - Pattaya Beach
Divers struggled through narrow passages and murky waters to discover the boys late on Monday night on an elevated rock about four kilometres from the mouth of the cave. A video shot by rescuers in flickering torchlight revealed boys clad in shorts and red and blue shirts sitting or standing on the rock above an expanse of water.
Two British divers, John Volanthen and Rick Stanton, were first to reach the boys, having had strong experience in cave rescues, according to Bill Whitehouse, the vice chairman of the BCRC. They found the group along with a team of Thai navy SEAL divers.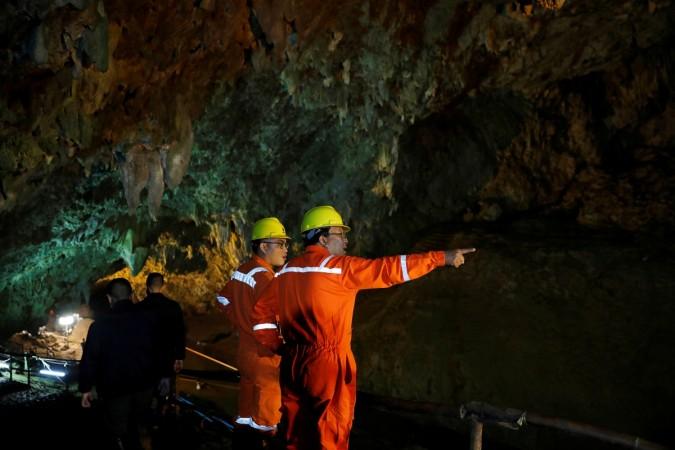 Rescuers had been focusing on an elevated mound, which people have named "Pattaya Beach", in the cave complex's third chamber, knowing that it could have provided the boys with a refuge when rains flooded the cave.
Relatives of the boys, who have been at a shelter near the cave hoping for a breakthrough, were seen cheering, smiling and receiving calls after being given the news. Rescuers shook hands and congratulated each other as occasional cheers broke out.
Aged between 11 and 16, the boys went missing with the 25-year-old after soccer practice on June 23 after they set out to explore the Tham Luang cave complex in a forest park near Thailand's northern border with Myanmar.
Rescuers now have to decide how best to get the group out in their weakened condition. They have been given energy gels to sustain them while a plan is worked out to bring them to safety. Options considered included waiting until water levels subsided, or teaching the group to use diving gear to navigate the flooded cave.
A brief medical assessment showed that none of the boys was in serious conditions, apart from sustaining some minor injuries.
[With inputs from Reuters]