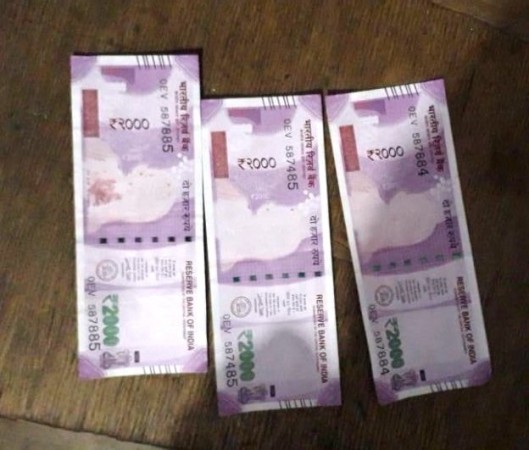 Some farmers in Madhya Pradesh recently withdrew notes from a State Bank of India (SBI) ATM in Sheopur district, only to find that the portrait of Mahatma Gandhi, which makes its appearance in all currency notes in the country as of now, to be missing in them.
Bank officials have since assured them that these notes are not fake and are actually legal tender. But one would be better of understanding the consternation of the farmers when they first saw the notes, given the several instances of fake Rs 2,000 notes — actually poor photocopies of the original, with none of the security features — surfacing since Prime Minister Narendra Modi announced demonetisation on November 8.
Fake notes or printing mistakes?
So how come these are not fake or counterfeit notes? The simple answer is: They came from the Reserve Bank of India (RBI), and that there was a printing mistake. SBI officer RK Jain confirmed to ANI as much, and also said it is now being probed how such a mistake occurred.
Then again, these mistakes are not all that rare. In fact, error coins and error notes — currency that have printing, embossing or other kinds of mistakes on them — have a steady and quite legal market of their own, Karnataka Numismatic Society vice-president Srinivas RS told International Business Times, India. These coins and notes are hot property for collectors and are sometimes sold at a premium, he added.
Error currencies and collectors
"There are innumerable instances of error coins and notes. Sometimes, parts or the entire side of a printed note go missing. Sometimes, the obverse and reverse sides of coins do not align," Srinivas said, adding: "There can also be instances of double-printing."
And apparently, some people make a good earning out of them! Srinivas told IBTimes India: "Some people often pick up bags of Re 1 or Rs 2 coins from the RBI and look for error coins in them. They usually find three-four of them in bags of 2,000-2,500 coins. It then is a matter of trading between the buyer and the seller, where a single error coin can fetch up to Rs 200."