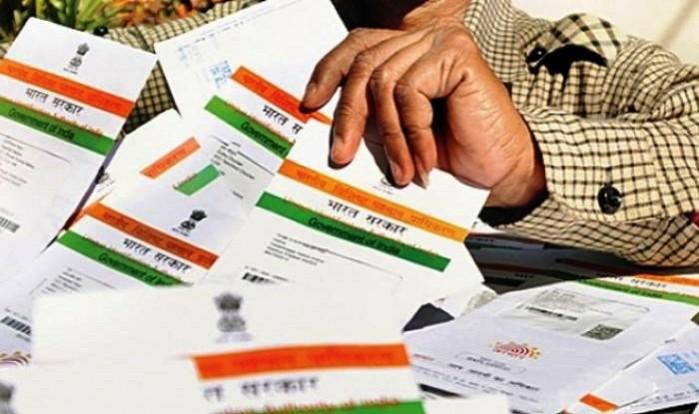 The Central Board of Secondary Education (CBSE), in line with government's Aadhaar linking drive, recently announced that the candidates appearing for the National Eligibility and Entrance Test (NEET), 2018 should mandatorily link their 12-digit Aadhaar number to their academic details.
While the CBSE has said that students would easily be able to link the 12-digit number on the site, several students and parents from Mumbai faced technical glitches as they tried logging in to the NEET website to register for the exams, which will be held on May 6.
Clarifying the matter, a CBSE spokesperson said: "Students need not panic if they are unable to complete the registration process. It is not on a first come, first-serve basis. Students have a lot of time to register, they should try again in a day or two," reported the Times of India.
Read: Govt extends Aadhaar linking deadline to March 31, 2018; SC to hear case on Thursday
There have been mixed reactions by the parents and the aspirants when it comes to the error they have been facing in registering for NEET. Until last year, candidates were supposed to fill in only the 12-digit number, and not the other details.
A concerned parent said that the revised norms of CBSE have mandated certain other details to be filled during registration, which includes name, date of birth, gender and a few more. But many students had to stop midway, as the NEET website read: "details don't match."
The parent also pointed out that students have not been able to register for the NEET exams even if a minor detail doesn't match.
Registration page disappeared?
Meanwhile, some parents have also raised concerns over various technical glitches their children had to face. One of the parents said that as he tried to register, the security pin was generated, but the registration page itself dint lead anywhere.
While two other students in different instances complained that after the details were filled by them, but there was no confirmation on the same. Another student added that the NEET page disappeared after one-time password (OTP) was generated.
Referring to the repeated attempts, a parent reaffirmed, "I am trying to register but the system is saying my gender and date of birth do not match. I have verified it thrice."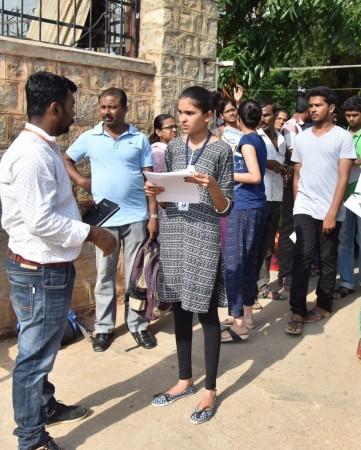 While the parents and students are in a dilemma, the CBSE spokesperson said that the registration process is on until March 10 as he stressed that the students have ample time to get in the website again and register themselves.
NEET 2018 will be held in May this year and CBSE has made Aadhaar mandatory for all the Indian MBBS and BDS aspirants except students from Jammu and Kashmir, Assam, and Meghalaya.
The aspiring candidates will have to make sure their school records match with their Aadhaar details online. Here's how Twitterati reacted to CBSE's mandate:
Sir,I don't know in which forum I should post this. Not able to fill the NEET form. It says the name,gender and DOB don't match with Aadhar while I'm filling it from the Aadhar card! The helpline is always busy. One day waste is big for the students. Please do the needful,respond

— Kalaskv (@Kalaskv1) February 9, 2018
CBSE Spokesperson said "technical glitches were due to heavy traffic on the website" What else was CBSE expecting? When #NEET is only exam for admissions in many courses. Students are facing problem in registrations. #NEET2018

— Support NEET (@SupportNEET) February 10, 2018
I actually filled my aadhar no instead of aadhar enrollment no.during my registration and it got accepted..
Will i be barred or is there any solution for this.
This was by mistake.
Please help me out #NEET

— RISHABH kumar (@RISHABH74648756) February 9, 2018
7) Aadhar card mandatory or Indian Nationals (except those belonging to Assam, Meghalaya and Jammu & Kashmir).

To Apply for NEET 2018 - https://t.co/4sXoVOSJHH ...

— Diana Kapoor (@cbse_neet_exam) February 9, 2018