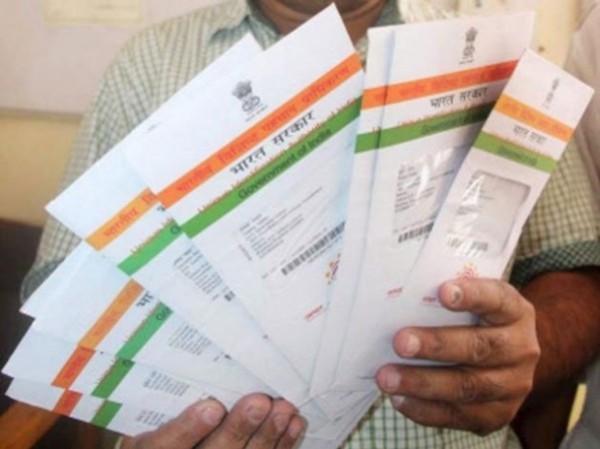 An interesting mathematical problem says the probability of two persons in a randomly-chosen group of people having the same birthday is 50 percent.
Mathematics may have had little to do with the fact that almost all members of more than 800 families of a particular village in Uttarakhand have the same birth date. But that's what their new Aadhaar cards claim.
Most of the families of Van Gujjars who are settled in Gaindi Khata village in Haridwar have found that their Aadhaar cards cite their birth date as January 1.
"We were told we would be getting a unique identification number. But what's unique about it? Even our birthdays are the same now," Alafdin was quoted as saying by ToI.
The residents of the Uttarakhand village fear they would lose out on schemes of the health department, the education department and the social welfare department — which require their Aadhaar numbers — because of this birth date muddle.
The deputy gram pradhan of the village, Mohd Imran, told ToI that people had submitted their ration and voter ID cards to the agency. "It is an error on the part of the agency which made the cards some two years ago," he said.
This is hardly the first time such errors have emerged. It was reported in May that around 250 villagers in the Jaisalmer district of Rajashtan found their Aadhaar cards citing their birth date as January 1.
A similar complaint was raised at a village near Ahmedabad; around 1,000 people at Kanjasa village had cards with birth dates mentioned as January 1.
When the Uttar Pradesh village incident was taken to the Unique Identification Authority of India (UIDAI), the authorities dismissed the claims.
The UIDAI also clarified that it was part of the agency's procedure to mark January 1 as birth dates for people who do not know their exact birthday.
"In such cases, in order to facilitate Aadhaar enrolment, the person is requested to specify his/her age, and that is accepted by UIDAI. This age is converted into Year of Birth during Aadhaar enrolment. DoB in such cases is taken as January 1 of that year as per UIDAI policy," the UIDAI CEO had been quoted as saying by Scroll back then.