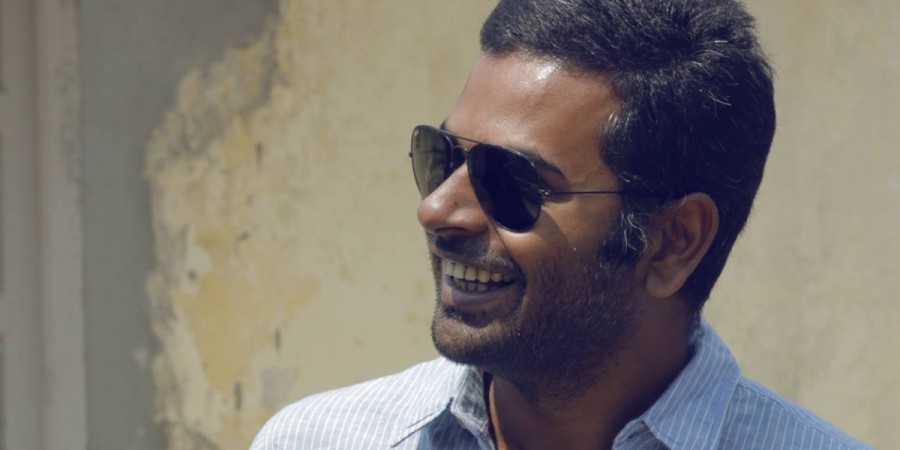 Filmmaker Alphonse Puthren has written an open letter to Pinarayi Vijayan, asking the Kerala chief minister to take effective measures to provide water for people throughout the state. Stating drinking water is a bigger need for people than metro rail service, the "Premam" director has said he will not travel in metro through an area where people struggle due to water scarcity.
"We need water for many things — to make tea, take bath, wash plates, prepare food and a lot more. I don't want to travel in a metro train while seeing many people suffering without water [translated]," Alphonse wrote on his Facebook page.
"I will be very happy when the entire population of Kerala gets enough water for their day-to-day needs. Only then will I say that our Kerala is developing. Isn't water more important than a vehicle that will help you save time? I share this with chief minister Pinarayi Vijayan, who I feel is a good person, and I hope he will develop the state [translated]," the filmmaker added.
While many netizens have supported the filmmaker for his stand, a few others have also mocked him, saying people who have luxury vehicles don't have to depend on public transportation. Some have also asked him to donate money for the cause and take initiatives like megastar Mammootty's "Own Your Water." "Apart from government, you can also take some initiative like mammokka and all. We, youngsters of Kerala are always there to support, [sic]" wrote a social media user in reply to Alphonse's Facebook post.
365 days of 'Premam': Why is Nivin Pauly-starrer so special even after one year of release?
On the career front, the "Neram" movie director is still basking in the success of the blockbuster Nivin Pauly-starrer "Premam" even after one year of its release. It has become one of the highest-grossing Malayalam films of all time and has been accepeted well by audience in India and abroad. The family entertainer, also starring Sai Pallavi, Madonna Sebastian and Anupama Parameshwaran, had a dream theatrical run of more than 250 days at the Chennai box office. The movie also had its share of controversies, including a piracy row and Kerala State Film Award jury chairman Mohan stating that Alphonse had taken a lazy approach to filmmaking, thus making "Premam" not eligible to be considered for the state awards.
Also read: Alphonse's reaction to Mohan | B Unnikrishnan requests Alphonse to be 'more lazy'