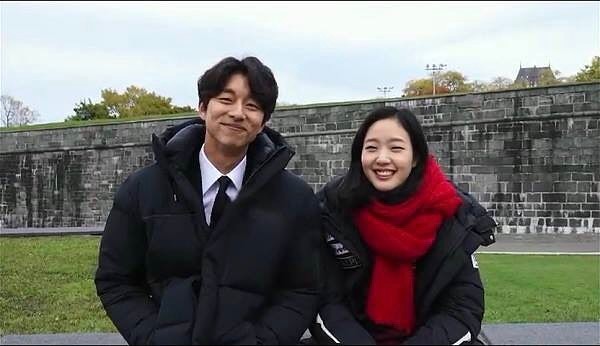 TV series Goblin was one of the highest rated and hottest tvN's drama that gave the Gong Yoo, Lee Dong Wook and Sungjae's career a big boost and after the finale of the show now several fans are wondering what these stars are up to now.
Also Read: Goblin actor Gong Yoo and Park Shin Hye to work with Lee Min Ho in City Hunter Season 2
Gong Yoo is currently busy shooting commercials and has a busy schedule until mid-March. The actor will take a break after wrapping up everything. And post that he might look into some movie offers. There are even reports that Gong Yoo will work with Lee Min Ho in the City Hunter 2 show.
"Gong Yoo is currently very busy due to his CF commitments. He has no official activities scheduled from mid-March, so he will probably take some personal time off to rest. That's when he will look over scripts and offers for his next project," a representative from Management Soop stated.
Lee Dong Wook is said to be looking for other projects. He also recently confirmed his Asia tour fan meet schedule. He will go on tour starting from March 12 in Seoul. He will later travel to Taiwan and Singapore in April, Hong Kong, Indonesia, and Thailand in May and Japan in June for the fan meet.
"Besides Korea, Lee Dong Wook will visit cities in Taiwan, Singapore, Hong Kong, Indonesia, Thailand and Japan for the 'For My Dear' tour," King Kong by Starship said in a statement. "More cities might be added in the future as well."
While Gong Yoo and Lee Dong Wook are looking for some other projects, Sungjae is busy preparing for shows, including SBS' Law of the Jungle. Jo Woo Jin has already worked in movies, including Real and One Line. He will also be seen working in the upcoming drama Chicago Typewriter.
Actress Kim Go Eun and actress Yoo In Na are also looking for other projects.