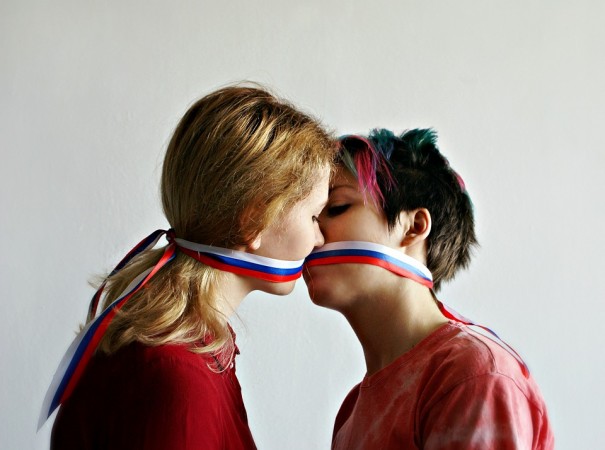 Cheating has become a common thing these days, but have you heard of gender cheating? It is the act of fooling others by posing to be of a particular gender which you are not. A 20-year-old lesbian girl from North Wales has been jailed for having sex with two schoolgirls she fooled into thinking that she was a boy.
Also read: From lesbian love to passionate relations, here are 7 Indian films that explored sexuality of females in a realistic way
The "pedophile lesbian," Jordana Davidson, was sentenced to two-and-a-half years in jail for fooling two girls aged just 13 and 15 and for having sex with them. Davidson sexually exploited the 13-year-old when she was 19. The now 20-year-old became involved with the 15-year-old more recently.
Judge Rhys Rowlands said both the victim and the accused had a degree of vulnerability and were both "quite naïve." The prosecution said that one victim mistook the girl for a boy as she had short hair. The judge added that Davidson was "controlling and obsessive."
As per reports, Davidson has been given a sexual harm prevention order for an indefinite period of time and a restraining order to stay away from the two girls for five years. Judge Rowlands said that the law had been framed to protect children, and called for an immediate custodial sentence.
Also read: In a bid to stop 'lesbian activity' Kerala college bars female students from locking their doors while changing
This is not the only example of gender-cheating. Recently a participant at a beauty pageant held for women in Kazakhstan grabbed eyeballs. People were awestruck by her beauty and she apparently had no drawbacks except for one — not being a woman!
The 22-year-old Illay Dyagilev fooled organizers and judges by posing as Alina Alieva in the contest. Illay also defeated 4,000 participants to reach the finals. He claims that he had challenged his friends that beauty cannot be restricted by gender nor can it be measured by that yardstick. And what could have been a better way to prove the claim that participating in a beauty contest meant solely for women?
And then there was Polish track-and-field athlete Stella Walsh, a renowned figure in the 1930s. She set more than 100 national and world records. After Walsh was killed in an armed robbery in 1980, her post-mortem revealed that she had male genitalia. Although further examinations showed that she suffered from a condition called mosaicism due to which she had both male and female chromosomes, she is still considered a gender cheat.
In 2014, the Iranian women's football team's governing body found that four of its players underwent sex change operations. They were accused of unethical behavior.
In 2017, a male Russian student named Andrey Nagorny won a lingerie contest by posing as a female model. After the truth was revealed, the title and prize were taken away. The most interesting part you ask? His girlfriend helped him with his make-up and clothes.