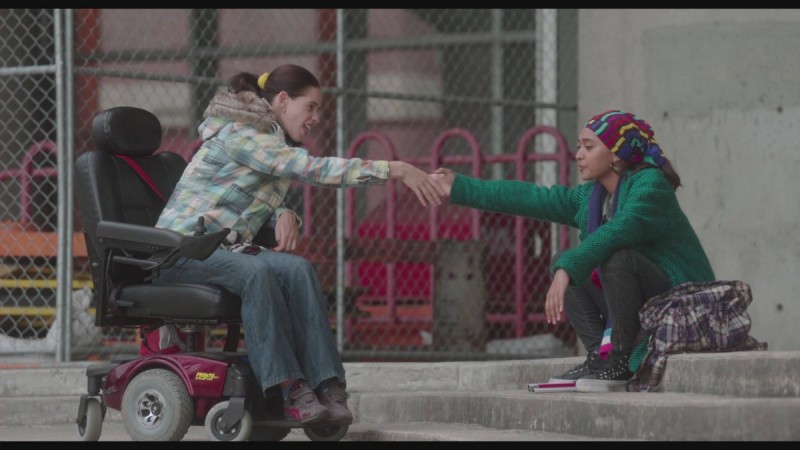 In India, where sex, female sexuality and desires of women are linked to their 'moral' character, it is difficult for the entertainment industry to portray otherwise. Well, it is obvious as we can very well see the controversy going on about the word 'intercourse' used in a dialogue of upcoming Shahrukh-Anushka movie Jab Harry Met Sejal.
Despite that, there are directors who don't shy away from expressing it. In fact, Indian directors have unflinchingly put the sexual desire of their female protagonists at the forefront. They have explored lesbian love, sex beyond the constraints of marriage, and also female sex-workers' passions.
Here is a list of seven Indian films that explored female sexuality in the most realistic way:
Fire
The Shabana Azmi and Nandita Das starrer, Fire, tells the story of two women of different generations who were lonely and frustrated in their marriage that takes the course of a same-sex love story. This 1998 movie apparently brought in a lesbian relationship for the first time in mainstream Bollywood.
Margarita With A Straw
Kalki Koechlin's Margarita With A Straw explored her character Laila's difficulty in accepting her bisexuality. The story beautifully tells how she deals with her sexuality and how she makes her traditional mother understand it.
Water
The movie Water delves into the tragic story of Varanasi's Hindu widows who were never allowed to remarry and were confined to an ashram situated near Ganga river. In the course, the female protagonist of the film Kalyani played by Lisa Ray is forced into prostitution by the head of the widow house. She falls in love with a liberal Indian law student Narayan played by John Abraham. The movie beautifully portrays Kalyani's first sexual awakening with Narayan and how she dares to dream of a better life with him.
Parched
The story delves with sexual liberation of all the three women as Tannishtha Chatterjee's character indulges into a cell phone romance with an anonymous man, Apte's Lajjo gets into an extra-marital affair with hopes of saving her marriage and Chawla's character Bijli with aspirations for romantic love.
Masaan
One of the parallel stories of the movie, Masaan is about a woman named Devi Pathak played by Richa Chadda living in Varanasi, who gets punished for exploring her carnal desires. It opens up in a scenario where she and her boyfriend make out in a hotel room and police barge in and frames her as a prostitute in front of the media. Her boyfriend commits suicide in fear of defamation. Pathak goes on to defend herself. The film's poetic narrative is praiseworthy in which a woman refuses to be ashamed of her sexual desires.
India Cabaret
Mira Nair's India Cabaret reveals the life of two strip-tease dancers working in a cabaret house in Mumbai which was still Bombay at that time. It portrays how the female protagonists use their sexuality to make a living. Also, the movie mirrors the patriarchal society that divides women into the categories of whore and virgin, disregarding their right to sexual freedom.
Pink
This courtroom drama is about the lifestyle of three women brought to the forefront as their 'moral character' is questioned after they file a sexual assault case. In the film, the importance of female sexual consent is said loud and clear and that "no" means "no."