When Congress and the Janata Dal (Secular) formed an alliance in Karnataka, the two parties spoke about how they could perfectly work in sync with each other and how the partnership was an unconditional one. However, the honeymoon period for the two parties seems to be coming to an end with rumour mills suggesting that the four-week-old HD Kumaraswamy government may crumble even before it presents state budget on July 5.
There have been several instances that hint at cracks in the alliance between Congress and JD(S) in Karnataka. Now, the discussions regarding the budget have made it all the more evident as it shows a clear difference of opinion between the two parties.
Speculations are rife that Kumaraswamy's government may be in trouble as Bengaluru is abuzz with talks regarding disgruntled Congressmen looking to join hands with Bharatiya Janata Party. What adds credence to this theory is that former CM Siddaramaiah was also seen disagreeing with Kumaraswamy's decision to present a fresh budget, reports The Times of India.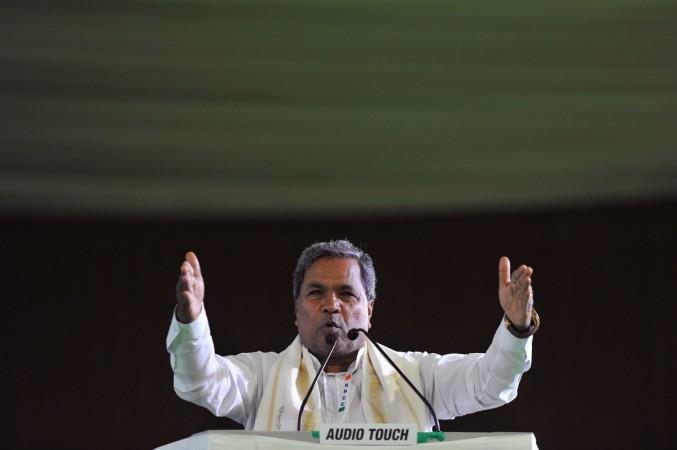 Although Siddaramaiah, the JD(S)-Congress coordination committee head, is said to be in the coastal town of Dharmasthala for naturopathy retreat, he has often been holding parleys with party members like ST Somashekar, Byrathi Suresh, and N Muniratna.
Even BJP state wing chief BS Yeddyurappa's sudden visit to Ahmadabad in Gujarat to meet party chief Amit Shah on Monday, June 25, adds to the speculations. Yeddyurappa was accompanied by Lingayat leader Basavaraj Bommai for his trip, according to a TOI report.
However, officially, Yeddyurappa visited Shah over a meeting involving 2019 Lok Sabha polls and also to invite him for the BJP executive committee meeting which will take place on June 29.
The Karnataka CM, who once said that he is at mercy of Congress, however, changed his views on Monday. "I am not at anyone's mercy here. It is not that someone gave me the CM chair as a charity,' Kumaraswamy was quoted as saying by India Today.