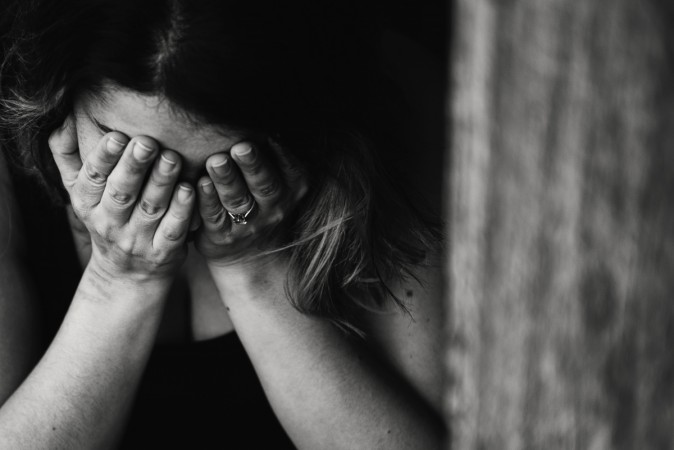 In yet another incident that has shocked many, a 22-year-old woman in Haryana's Panchkula has alleged that she was raped by about 40 men over a span of four days during which she was held captive in a guesthouse. The woman filed a complaint with the Chandigarh police on Thursday, July 19, and said that the accused also included two policemen.
She said that she was kept captive in a guesthouse in Morni Hills between July 15 and 18, during which 40 men took turns to rape her. She also revealed that she had gone to look for a job at the guesthouse when the men kept her captive.
A case has now been registered and an investigation is ongoing. The police have also arrested Sunil alias Sunny and Avtar Singh, who run Lovely Guesthouse at Morni, reported the Indian Express.
Victim details her ordeal
The woman explained that one of the accused was known to her husband and he had promised to give her a job at the guesthouse. "Sunny told my husband that since we had financial problems, he would keep me in his guesthouse as a front desk manager for a salary of Rs 12,000," she said in her complaint.
Her husband, who is a tailor by profession, then took her to Ramgarh on July 15. The two men were reportedly waiting for her in a car and took her to the guesthouse.
"When we reached the guesthouse, Sunny gave me something to drink. I fell unconscious. When I regained consciousness, I realised I had been repeatedly raped... At least 10-12 persons raped me daily till July 18 evening," she added.
The victim then managed to escape on July 18 and told her husband about the incident, and approached the Morni police post. However, her complaint wasn't registered there, after which she went to the Women Police Station in Sector 5, Panchkula. She was then referred to Chandigarh.
After the incident came to light, the Haryana police suspended Morni police post-in-charge ASI Mangay Ram, constable Pradeep Kumar and ASI Saraswati of Women police station, Panchkula. The state police have also launched a probe into the incident and officials said that she will punish the guilty.
"CCTV footage of the spot where the crime took place shall be examined. Guilty shall not be spared. We are also investigating why the case was not registered in Panchkula," the IE quoted Panchkula DCP Rajender Kumar Meena as saying.
DSP (East), Chandigarh Police, Satish Kumar also explained that a lot of details were being looked into and the police are also trying to figure out how the victim escaped from the guesthouse.