An 18-year-old girl, who had eloped with a Dalit man, and a sub-inspector were shot dead by two youths in a suspected case of honour killing in Rohtak. The sub-inspector was escorting the girl.
The incident took place when the girl and the sub-inspector were in the premises of the Rohtak court complex on Wednesday (August 8).
The girl had eloped with a Dalit man from Singhpura village on August 24, 2017. Her family, who are Jats, had then filed a complaint against the Dalit youth that he had abducted their daughter.
But the duo soon got married and requested the court to provide them security.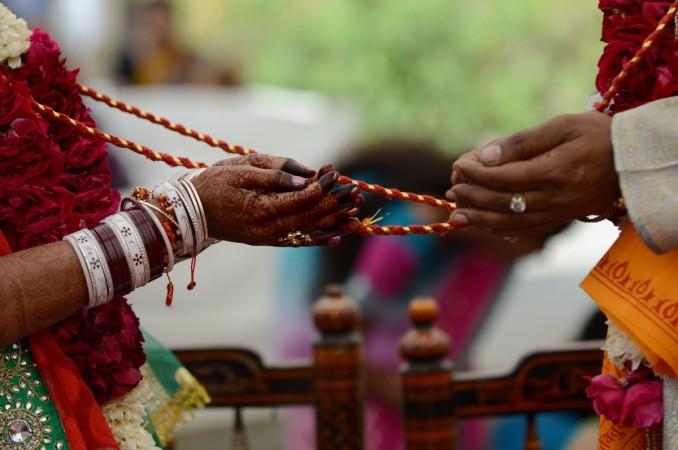 However, during preliminary investigations, the police found out that the girl was a minor, following which her husband was arrested and remanded in judicial custody. The cops wanted to send the girl, who just turned 18 a month ago, back to her parents but she refused to return home. Since then, she was living at Nari Niketan in Karnal.
The court was hearing a case regarding her birth date and whether she was a minor when she eloped.
"When the couple got married last year, her father had claimed that she was a minor. It was alleged that her documents had been forged to show that she was an adult," The Indian Express quoted a police officer as saying.
On Wednesday, when the girl was being escorted away from the court by sub-inspector Narender Kumar and a woman police constable, two men on a motorcycle reportedly opened fire at them outside the Mini Secretariat. Though the woman constable escaped unhurt, the girl and the SI sustained gunshot wounds.
They were rushed to the Post Graduate Institute of Medical Sciences in Rohtak but were declared brought dead. The cops are currently investigating the crime and are of the opinion that it is a case of honour killing.
"The girl's father was seen at the court complex today (Wednesday). He used to come for the hearings earlier also. We have been told that two unknown persons, who later opened fire, were also seen in the area on Wednesday," a police officer said.
"After the hearing, the girl and the police personnel were going to take an auto-rickshaw to return to the Nari Niketan. That was when two youths on a motorcycle opened fire. When the Sub-Inspector tried to save her, they shot him also," the officer added.