The rustication of a Class 12 student from a school in Haryana hit him so hard that the boy gunned down the principal with his father's licensed revolver, the police officials said on Saturday.
The Class 12 student, who is a resident of Yamunanagar, has been detained by the police.
The commerce student took the extreme step as he was upset over the repeated scolding in the school. Reports have said that he was rusticated from the school as he used to frequently pick fights with other students on the premises.
According to the investigating officials, the commerce student arrived in the school premises with the weapon and asked to meet principal Ritu Chabra. He then entered Chabra's cabin and opened fire at her, leaving her dead on the spot.
The student was immediately nabbed by few members of the school, and the staff later informed the police of the incident.
The police have also booked the accused student's father and he's likely to be charged under the arms act. The boy's father is a property dealer.
There have been series of such incidents in Haryana schools since past few months, one of them which has been in the headlines for quite a while now is the Ryan International Public School's case where seven-year-old Pradyuman Thakur was murdered by a 16-year-old commerce student from Ryan.
The juvenile who had confessed to having murdered Pradyuman by slitting his throat in the school's washroom on September 8, is in the police custody.
The Juvenile Justice Board (JJB) last year in December had rejected the plea by the parents of the Class XI student, to treat their son as a minor. Later in January the sessions' court scrapped the bail plea of the commerce student and has further extended his custody.
Another gory incident was reported from a reputed school in Lucknow earlier this week, where a Class VII girl allegedly attacked a junior boy, stabbing him several times with a knife in the school's washroom.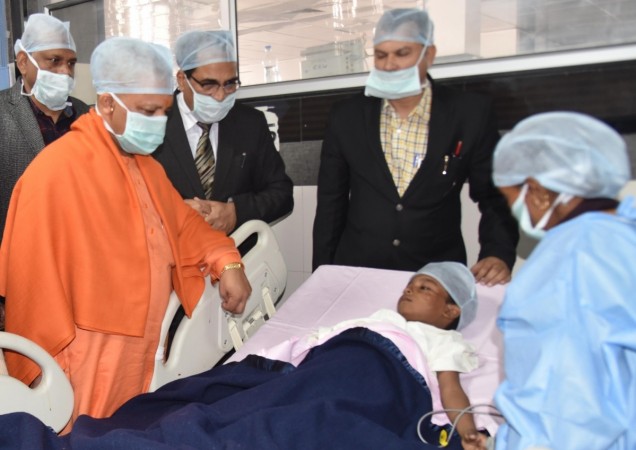 Reports claimed that the senior girl student attacked the six-year-old in order to get the classes for the day cancelled. However, the police have pointed out that the girl might be having psychological issues. She has been placed in a juvenile remand home.