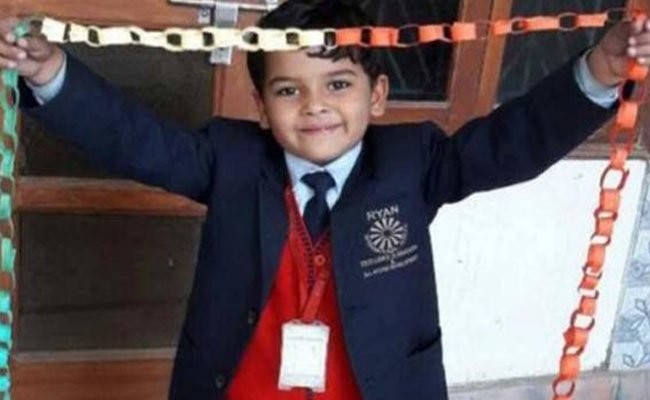 A sessions court in Gurgaon on Monday rejected the bail plea of a 16-year-old student of Ryan International School, who is accused of killing seven-year-old Pradhuman Thakur.
The victim, a Class 2 student of Ryan International School, was found dead in a toilet in the school on September 8, 2017. Initially, the CBI had detained the bus conductor of the school, but later the 16-year-old boy confessed to the crime and said that he murdered Pradyuman to postpone an examination and a parent-teacher meeting.
However, the teenager retracted his statement later and said that he was forced to confess by the CBI.
Additional Sessions Judge Jasbir Singh Kund had on Saturday reserved the order after hearing arguments of the counsel for the accused, the CBI and the complainant.
The accused student's counsel had said that the chargesheet was not filed within one month and that he was not given the needed documents.
The CBI in turn retaliated and said that the mandatory period for filing a chargesheet is 90 days under CrPC provisions, PTI reported.
Moreover, the 16-year-old is now being treated as an adult owing to the Juvenile Justice (Care and Protection of Children) Act, 2015, which had lowered the age of juveniles from 18 years to 16 years for heinous crimes such as rape, murder and dacoity-cum-murder.
In such cases of heinous crimes, the juvenile may face up to seven years of imprisonment.
Therefore if convicted, the accused student will be kept in a correctional home till he is 21 years old, following which the court will decide whether he will be moved to a jail or granted a bail.
Agony of the former accused
After the case saw a sensational twist with the involvement of the 16-year-old, the CBI said that the bus conductor, Ashok Kumar had been framed.
The judicial custody and tiring interrogation by the CBI had taken a toll on Kumar's health. On being released in November, it came to light that the cops had thrashed him and had given him electric shocks to force a confession out of him.
"The police beat him up, hung him upside down, tortured him and even sedated him to make him confess," Kumar's wife had told ANI.
Kumar's family had also said that they had decided to file a case against the Gurugram Police for framing him.