Hardik Pandya and KL Rahul have been suspended following their Koffee With Karan controversy and will not be allowed to play any cricket till a decision regarding their "punishment" is reached.
"In terms of Rule 41(6) of the BCCI Constitution, you are hereby suspended with immediate effect from participating in any manner whatsoever in any match or function or event or activity that is authorized, organized, sanctioned, recognized or supported in any way by the BCCI, the ICC or any State Association, until final adjudication of the matter," a BCCI mail reads.
The absence of the duo, especially Pandya, leaves a huge gap in the Indian team. Here are the 3 players that could replace the duo.
Ravindra Jadeja – Hardik Pandya
This is the simple solution and the one captain Virat Kohli has opted for in the ongoing ODI between India and Australia at the Sydney Cricket Ground. Jadeja, like Pandya, provides balance to the side at number 7 as he can bowl 10 overs with the ball and is a useful batsman in the lower-middle order.
But the presence of Jadeja makes it difficult for Kohli to play his two trump cards, Kuldeep Yadav and Yuzvendra Chahal, together. Hence, India might be looking at a pace bowling all-rounder at number 7.
Vijay Shankar – Hardik Pandya
Vijay Shankar has been a consistent performer for his domestic side as well as the India A team. Shankar is a seam-bowling all-rounder which makes him an ideal replacement for Pandya. The Tamil Nadu-lad has been on the fringes of the national team and was a part of the team that won the Nidahas Trophy.
On his recent tour to New Zealand with India's A side, he performed well with both, bat and ball. If he is selected, Chahal and Kuldeep could play together.
Krunal Pandya – Hardik Pandya
A direct beneficiary of Pandya's misfortune could be a Pandya. Krunal, Hardik's elder brother, provides a good all-round alternative at number 7 too. The left-arm orthodox is similar to Jadeja in terms of what he offers but is perhaps a better batsman than the Saurashtra lad.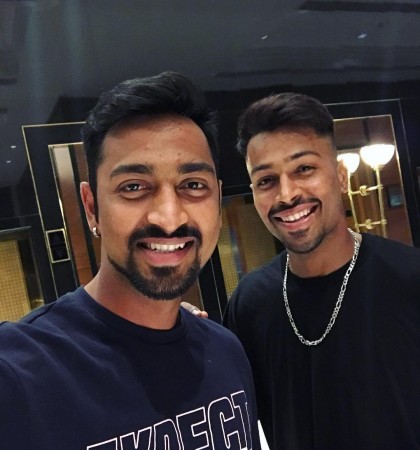 Although a better batting option, Krunal may not be as dependable with the ball and need a helping hand to complete his quota of 10 overs.
Rishabh Pant – KL Rahul
Considering the fact that Rahul is not a part of the playing XI, his absence will not be as severely felt. Regardless, the team will need a backup and Rishabh Pant provides a fascinating option. The left-hander is not alien to opening the batting and could act as the reserve opener in Rahul's absence.
He is an aggressive batsman and being a wicketkeeper is an added advantage.