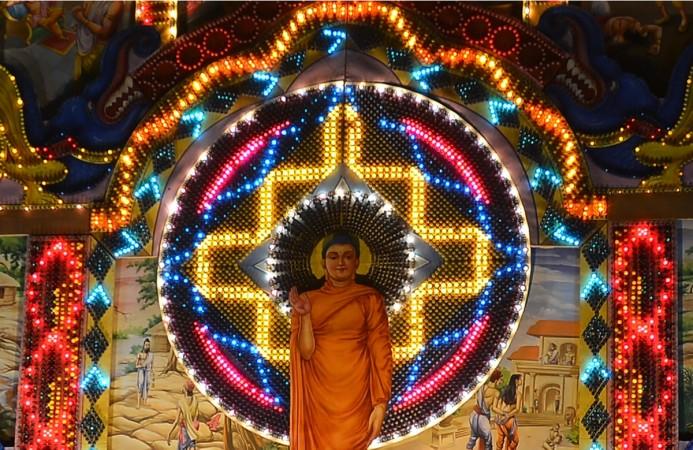 Buddha Purnima, which is also known as Buddha Day, Buddha Jayanti, or Vesak Day, is celebrated in the first month of Hindu calendar Vaisakha to observe the birth anniversary of Lord Gautam Buddha across the world.
What is Buddha Purnima?
As earlier explained, Buddha Purnima is celebrated to commemorate the birthday of Lord Gautam Buddha. According to legends, Prince Siddhartha Gautam was born in Lumbini (now in Nepal) in around 563 BC, who later dubbed as Lord Buddha around the world.
Some believe that the auspicious day is celebrated because Buddha attained salvation or Nirvana under the Mahabodhi tree at Bodh Gaya on this very special day.
When is it this year?
It will be observed on April 30 this year as it the first full moon day in the month of Baisakha. According to the Gregorian calendar, the day generally falls in the month of April or May.
How do people celebrate?
Devotees around the world celebrate the sacred day in different ways. They visit the pagodas or monastery to offer prayer to Lord Buddha. While some also like to keep fast on the day, some offer fruits, sweets and light a lamp with the chanting of the mantras and scriptures associated with various sects of Buddhism.
Here we have gathered a few inspirational quotes, messages, greetings to share with your loved ones on an auspicious day.
Aroghyam Oka Goppa Varam !
Santrupti Oka Goppa sampada !!
Viswassam Manchi Bandhavaim !!
Happy Buddha Jayanti
Do not dwell in the past,
Do not dream of the future,
Concentrate the mind on the present moment
- Buddha
May Lord Buddha enlighten you on the path of
love, peace and truth.
Happy Buddha Jayanthi !!!
Buddham Sharanam Gachami
Om Mani Padme Hum
May Lord Buddha enlighten you
on the path of love, peace and truth.
Happy Buddha Purnima
Let us pray for peace & harmony
for all the humankind
on this auspicious day...
Happy Vesak Day.
We are shaped by our thoughts; we become what we think. When the mind is pure, joy follows like a shadow that never leaves. — Buddha
Wishing you and your family a very happy Buddha Purnima
May Buddha Purnima's full moon today remove the darkness of ignorance from our lives and guide us to the path of peace and enlightenment! Happy Buddha Jayanti to you.
Rely on the teachings, not on the person
Rely on the meaning, not on the words
Rely on the real life, not on the dreams
Rely on the wisdom, not on the mind inside
Happy Buddha Jayanti!
On Buddha Purnima, Wishing that peace and tranquility be by your side...Today and Always!