Virat Kohli, the Indian cricketer, does not require any introduction. Praised by even opponents, the batsman and captain of Indian cricket team is often considered as the Cristiano Ronaldo of cricket. No doubt, Virat Kohli is one of the greatest batsmen in the world.
Virat Kohli turned 30 on Monday (November 5) and we wish him a delightful birthday. Apart from his obvious and unquestionable talent in cricket, he is in the limelight for being the husband of Bollywood actress Anushka Sharma and also for his extravagant car collection.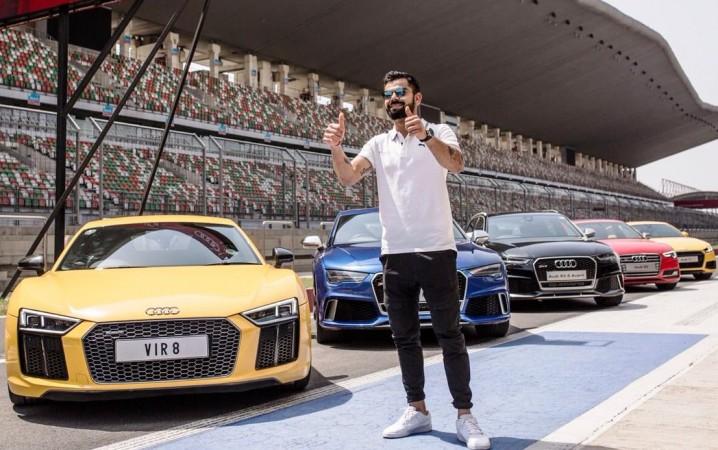 Kohli's car collection is full of Audi models. He is the Indian brand ambassador of the German luxury car maker based in Ingolstadt and hence there is no wonder. However, he has recently added a British beauty as well. Let's take closer of cars in Kohli's flamboyant garage.
Audi RS 5 Coupe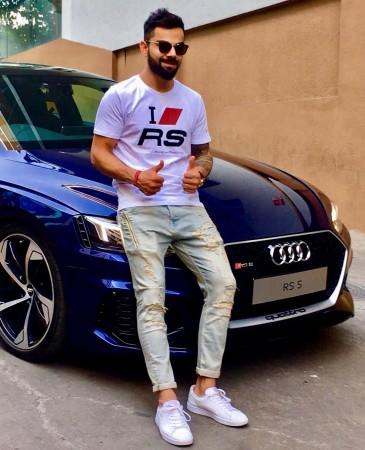 The latest Audi to grace Kohli's garage is the sports coupe RS 5. Audi India launched the 2018 RS 5 at Rs 1.10 crore in April. Kohli being the brand ambassador was present at the launch and took the first car home.
The performance-spec coupe is the product of Audi Sport, the German carmaker's performance division. 2018 Audi RS 5 coupe is powered by a smaller 2.9-liter V6 twin-turbocharged petrol engine with the same horsepower as before at 444bhp.
Audi Q7

Last year, Kohli received the keys of a new Audi Q7 SUV from Rahil Ansari, head of Audi India. Priced from Rs 72 lakh (when launched in December 2015), new Q7 is powered by 3.0-litre, V6 diesel engine that produces 245bhp and 600Nm of torque, which enables the SUV to break the 100kmph mark in 7.1 seconds and has a top speed of 230kmph.
Audi R8 LMX Limited Edition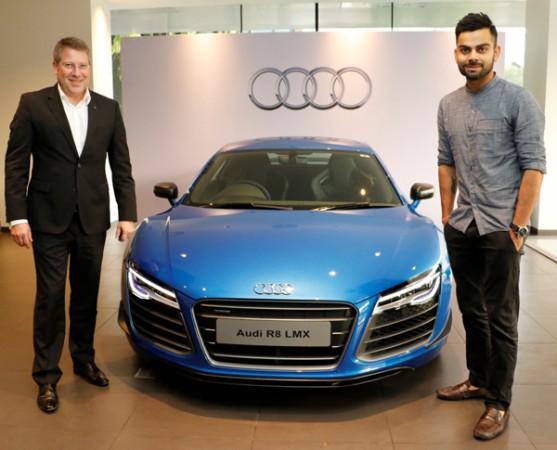 One of the exclusive Audi models in Kohli's car collection is the R8 LMX Limited Edition. The special edition is limited to just 99 units worldwide and is powered by a 5.2-litre V10 engine and it has been tuned to produce 570bhp along with 540Nm.
With great power, comes a greater price tag. The R8 LMX has priced at Rs. 2.97 crores when it was launched in India in 2015. There are only four units of the LMX sold in India and one obviously belongs to Kohli.
The Audi love
While the aforementioned models top the Audi models of Kohli, his garage also has an A6 sedan, A8 flagship sedan and R8 V10 Plus sports car of the German car maker. The Yellow coloured R8 V10 Plus is one of Kohli's favourite cars and often spotted him with the sports car on public roads and track days.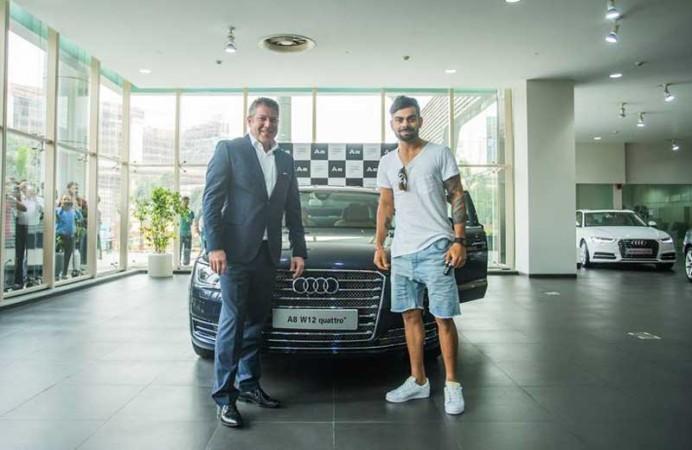 Away from Audi, Kohli owns a Toyota Fortuner and a Renault Duster.
Bentley Continental GT
The latest and non-Audi model to join Kohli's car collection is reportedly Bentley Continental GT. Kohli has been spotted driving a white coloured Continental GT in Delhi streets interestingly with CH (Chandigarh) plate. Reports claim Continental GT is apparently named in his brother's name, Vikas Kohli, and Virat is the second owner.
Bentley Motors offers the Continental GT four variants and two engine options in India. The 4.0-litre V8 petrol engine in its base tune develops 500bhp and 660Nm while a higher powered version of the same engine produces a maximum of 521bhp and 680Nm. The flagship 6.0-litre petrol engine belts out a maximum of 567bhp and 700Nm. Bentley Continental GT range starts at Rs 3.58 crore and goes up to Rs 3.84 crore.