Popular southern actress Hansika Motwani has rubbished the rumours about impending marriage with a businessman. The actress herself is surprised by the reports and asked who the businessman is.
Hansika Motwani's relationship, love affair and marriage are among the most-talked-about topics down south. A movie portal tweeted this morning that she is set to marry businessman soon. The website tweeted, "Breaking news: heroine #hansika going to marry a businessman in a couple of days @ihansika."
This piece of information about Hansika Motwani's impending marriage started creating ripples on social media immediately. The Denikaina Ready actress was shocked to see this news doing rounds. She took to her Twitter account to clear the air surrounding her wedding. She replied to the movie portal and wrote, "RUBBISH! Omg who is he????"
Hansika Motwani earlier dates Tamil actor Simbu aka Silambarasan. The rumours about their love affair created a lot of buzz in media in 2013. After seeing these reports, both officially confirmed their relationship on their Twitter accounts. They said that they had been seeing each other for quite some time. They also requested media not to interfere in their personal life.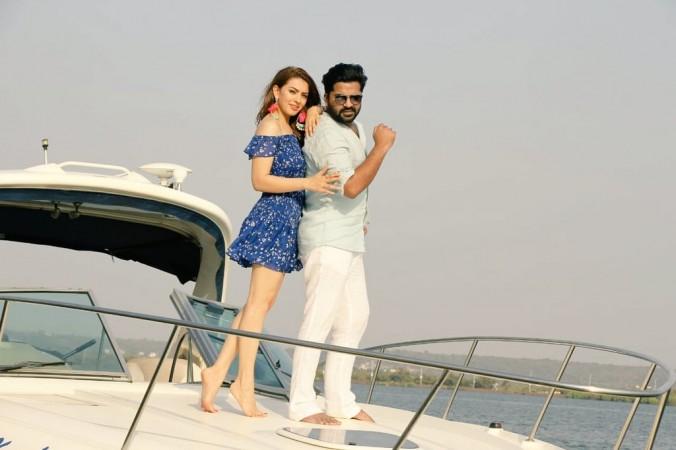 Post this, Hansika Motwani teamed up with Simbu for two movies like Vaalu (2015) and Vettai Mannan (2016). Both are hit at the box office and their sparkling chemistry was said to be one of the reasons for their success. The two were all set to join into matrimony with the permission of their parents. Their fans were waiting to hear about their wedding date when the news of their breakup hit the internet.
After being madly in love for more than five years, Hansika shocked everyone by announcing her break up with Simbu. She considered it to be the greatest mistake of her life, but she did not reveal the reason. While Simbu kept quiet, his father had said that his son asked her to quit acting after marriage. But she did not like the idea and decided to part her ways from him.