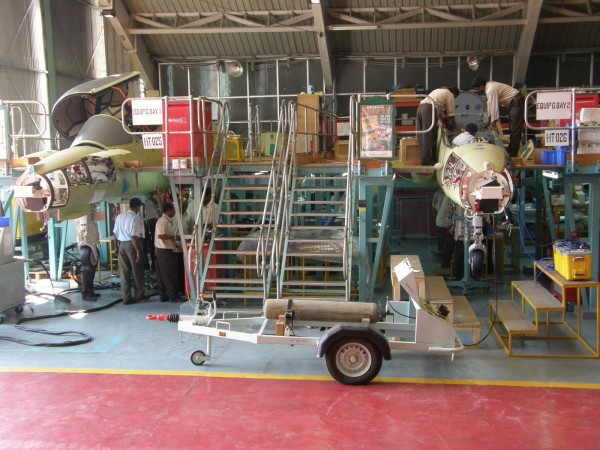 State-owned Hindustan Aeronautics Ltd on Sunday said it has initiated the process of Initial Public Offer (IPO) with the filing of the Draft Red Herring Prospectus with market regulator SEBI, financial portal Moneycontrol.com reported.
HAL has initiated the process of IPO with the filing of the Draft Red Herring Prospectus (DRHP) on September 29, 2017 with SEBI, the company said in a statement, according to the report.
The Union government had in 2012 approved the sale of a 10 percent stake in HAL. It had in 2013 appointed four merchant bankers: SBI Cap, Goldman Sachs, Barclays and Axis Capital, for managing the stake sale.
HAL CMD T Suvarna Raju said, "This is a major milestone towards listing of the defence PSU which is slated for partial disinvestment by the government of India."
A top company official had said during the Aero India in February that 3.615 crore equity shares at a face value of Rs 10 would be considered for the IPO, the valuation of which would be done by the Book Running Lead Managers (BRLMS) and the other financial experts.
During 2015-16 twelve crore and five lakh shares were offered for buyback in all, amounting to Rs 5,265 crore, HAL had earlier said.