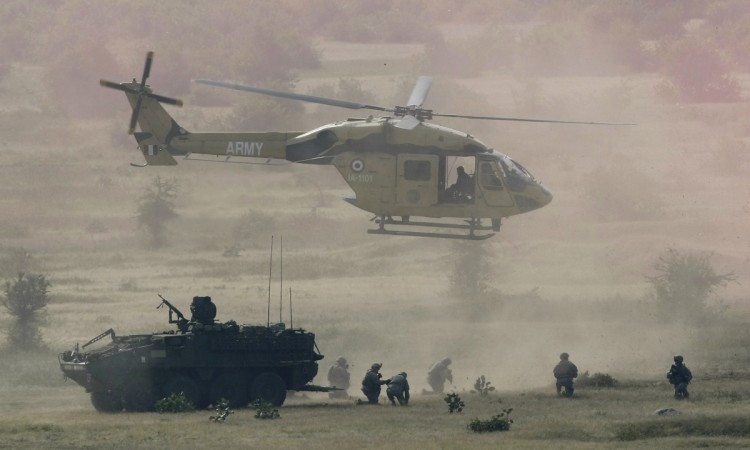 HAL Dhruv, a utility helicopter developed and manufactured by Hindustan Aeronautics Limited, is seeking European Aviation Safety Agency (EASA) certification. This could be due to Ecuadorian Air Force's recent decision to sell the remaining three Dhruv helicopters after grounding their fleet in 2015.
EASA certification could help HAL reinstall user confidence on Dhruv helicopter's safety and it could be gearing up to further its export potential. EASA is responsible for certification of an aircraft in European Union (EU) and in some European non-EU countries.
Ecuador became the first major foreign buyer of Dhruv in 2008 by buying seven helicopters. But from 2009 to 2014, it lost four helicopters and in 2015 grounded the rest. In October, Ecuadorian Defence Minister Ricardo Patino announced that it could sell the remaining three helicopters.
After the crash, the Ecuadorian government had constituted a Court of Inquiry (CoI), where the first two crashes were concluded to be human errors. Ecuador has not released CoI reports of the other two crashes, citing confidentiality.
But analysis by HAL of the flight data recorders (FDR) revealed that the third accident was due to human error and the fourth one was due to "failure of tail drive shaft," which was attributed to maintenance lapse by the Ecuadorian team.
Dhruv features advanced technologies such as anti-resonance vibration isolation system (ARI), full authority digital electronic control (FADEC), hingeless main rotor, bearingless tail rotor, and an automatic flight control system.
Dhruv's integrated helicopter avionics suite has been developed by Israel Aerospace Industries (IAI). Avionics suite includes day-and-night observation, electronic warfare suite, observation and targeting, and a flexible weapons carrying system.
Dhruv are manufactured at HAL's Bangalore facility. Currently, Indian Air Force uses over 60 HAL Dhruv helicopters. Apart from IAF, Indian Army, Indian Navy and Border Security Force also use the aircraft for transport duties.