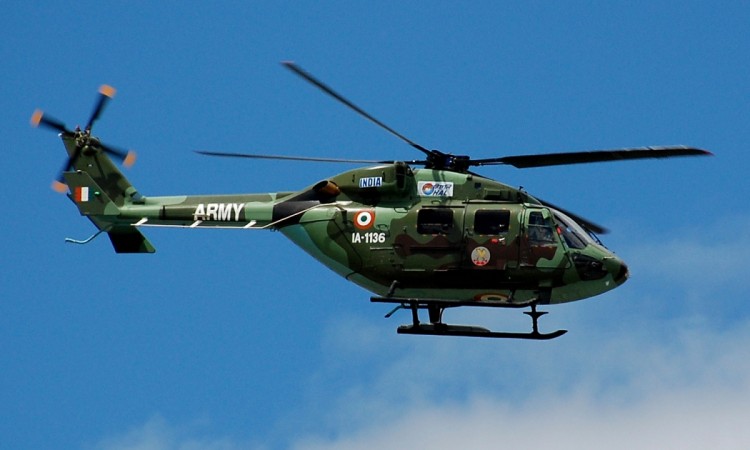 The Ecuadorian Air Force has moved to sell the three remaining Hindustan Aeronautics Limited (HAL) Dhruv utility helicopters out of the seven it purchased between 2009 and 2012. This could be a loss of face to HAL, a state-owned aerospace and defence firm based in Bangalore.
Ecuador's Defence Minister Ricardo Patino announced the decision on October 20, IHS Jane's Defence Weekly reported.
Of the seven Dhruv helicopters, four were lost in crashes and the Ecuadorian government had taken a decision to ground the remaining choppers in October 2015. It has also unilaterally ended its contract with HAL. The helicopters are stored at Guayaquil Air Base.
Previous reports had noted that two choppers that crashed were due to pilot errors and one of them was even assigned to the country's presidential entourage.
Ecuadorian Defence Minister had been previously quoted by AP as saying that two Dhruv helicopters crashed due to mechanical problems. He also said that getting the spare parts from India was difficult. However, HAL had insisted that it provided all the spare parts on time and was not provided with any investigative reports that said mechanical failure was the reason behind crashes.
Dhruv helicopters are built in India and have been extensively used by Indian armed forces in varied environment in India with over 200 in service. The helicopter can fly and operate in high-altitude areas. It uses two Shakti engines which can reach a maximum speed of 290 km/h.
Ecuador had selected Dhruv after a hard competition from Elbit, Eurocopter and Kazan. It cost Ecuador $50.7mn, 32 percent lower than the second lowest bid.