Justin Bieber took the internet by storm when he officially announced his engagement with his girlfriend Hailey Baldwin. After two months of dating, the "No Brainer" singer decided to settle down. Just a few weeks after their engagement, pictures of Hailey's left finger has left many wondering whether she and Justin have already tied the knot.
Hailey stepped out with Justin wearing two rings on her ring finger on Monday. According to a report from People magazine, Hailey was spotted wearing a diamond eternity band along with a second thicker gold band on her left finger.
Justin invested quite some time thinking about the engagement ring. The 18 karats yellow gold ring was designed by The Jack Solow of Solow & Co. Inc.
The 21-year-old model, Hailey got engaged to pop singer Selena Gomez's ex-boyfriend in a romantic vacation in the Bahamas, earlier this month. The engaged couple took to Instagram to confirm the rumours, giving a glimpse of their love. Many fans have even claimed that Bieber took a hasty decision with his engagement, but from his romantic Instagram posts, it looks like the Canadian singer is madly in love with Hailey.
"In the end, Justin wanted something that would gracefully accentuate Hailey's beautifully shaped hands. We settled on an oval stone that was just exceptional in its length and grace. Look at her hands — she's exquisite," the jeweller revealed to the media outlet.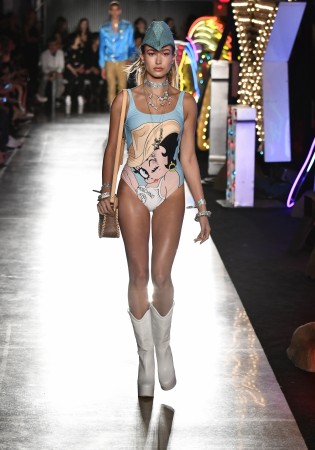 Traditionally, engagement rings and wedding bands are worn together on the left ring finger but from the recently released picture, it looked like the model left her engagement ring at home.
As of now, there is no official confirmation about the couple getting married from either Justin or Hailey. After getting engaged, Hailey released a statement citing the gratefulness of God. Multiple sources have also revealed the wedding will happen in a small ceremony and will follow the regulations of their church organizations.