Against all the speculations and rumours, Justin Bieber and Hailey Baldwin announced their engagement through a romantic Instagram post. On one hand, Bieber's female fans were heartbroken, many stated that this is the right time for the Baby singer to settle down. That being said, they both got engaged after a month of dating and many cannot stop speculating about the rush in the marriage.
Although, the most obvious reason for getting hitched is because Justin and Hailey are in love and want to start their life together as a blessed Christians. That being said, many speculated that the reason for this hasty marriage is because Hailey Baldwin is reportedly pregnant.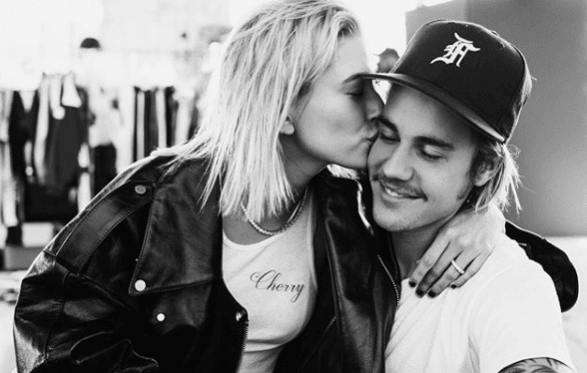 Many even took to Twitter to share the "fake news," speculating that the famous TV personality is apparently pregnant. In his Instagram post, Justin wrote: "I promise to lead our family with honor and integrity letting Jesus through his Holy Spirit guide us in everything we do and every decision we make." Fans read through the lines and stated that in Justin's post, the word "family" meant that a baby is already on the way.
Check out a few tweets from Justin and Hailey's fans:
what if hailey baldwin is pregnant and this is why they got suddenly engaged

— ?????? (@fetishgomes) July 13, 2018
Most recently, Justin Bieber proved that he is the man every girl deserves in her life. He stood up for her when a paparazzi talked about her pregnancy. According to Elle, a paparazzi caught up with the singer in Beverly Hills and asked if the pregnancy rumours are correct?
"You stated that you guys are family, so everybody was thinking she might be pregnant," the paparazzi asked.
On this question, many could have lost their patience and might have snapped at the paparazzi. But not Justin Bieber. The Sorry singer remained calm throughout the entire interaction but added at the end how he felt on the pregnancy question.
"What's your deal, bro? You just seem too like, you just seem too normal to be doing this job... I just don't understand why you gotta try to get a rise, you know what I'm saying?"
Based on his statement, it looks like the singer handled himself pretty well.
Justin Bieber and Hailey Baldwin are supposed to get married soon in a private ceremony that will be attended by their close family and friends. Along with that, their church organizations will also be directly involved in the big day.