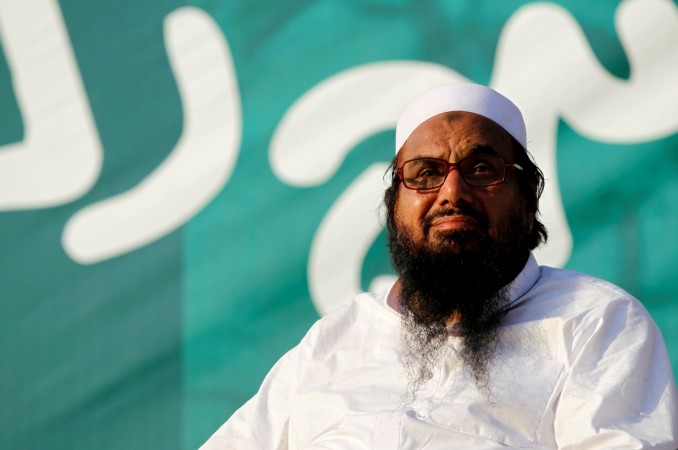 Lashkar-e-Taiba founder Hafiz Saeed's legal team has sent a Rs 10-crore defamation notice to Pakistan's Foreign Minister Khawaja Asif for his remarks at the Asia Society forum in New York earlier this week.
Asif, who told the forum that Pakistan was not to blame for militant outfits in the country, had said: "Don't blame us for the Haqqanis and don't blame us for the Hafiz Saeeds. These people were your darlings just 20-30 years back. They were being dined and wined in the White House and now you say 'go to hell Pakistanis because you are nurturing these people."
The notice, served by Advocate AK Dogar on Friday, claimed that Saeed, the chief of the banned outfit Jamaatud Dawa (JuD), was "respected as a deeply religious and devout Muslim", Dawn online reported on Saturday.
It accused Asif of speaking "an absolute lie and falsehood that Hafiz Muhammad Saeed was one of those persons who had been the darlings of Americans and had been dining and wining in the White House".
The notice stated that Asif made a "defamatory statement punishable under Section 500 of the Pakistan Penal Code to five years imprisonment and with (a) fine".
A Pakistani court earlier this week extended by a month the detention of Saeed, blamed for the 2008 Mumbai terror attack which left 166 Indians and foreigners dead.
The government had contended that the activities of the JuD leaders, if they were released, would pose a serious threat to public safety and public order.