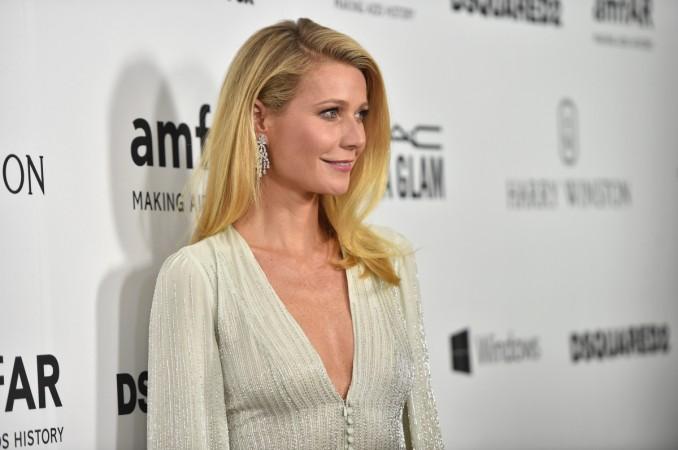 This just in: Gwyneth Paltrow has fired all the shots and gets to call them too for Halloween 2017.
The actress is known for turning heads every time she makes a public appearance, and this time there was more than just turning when it came to heads.
Also read: Gwyneth Paltrow, Angelina Jolie and Rosanna Arquette accuse Harvey Weinstein of sexual harassment as scandal grows
The Oscar-winning actress and boyfriend and American Horror Story co-creator Brad Falchuk had the perfect throwback-matching costume, paying major tribute to Paltrow's 1995 suspense thriller Se7en.
The costume was every bit as twisted as the movie's plot itself, and if you guessed [SPOILER ALERT] the iconic box with the head from the movie made an appearance, you are right!
The movie saw the biggest plot twist of all times when Brad Pitt's character – a detective in the gory crime drama – chased a notorious serial killer who led him to a box in the middle of the desert, and inside was his pregnant wife's severed head.
Now, 22 years later, Paltrow brought back all those memories and more by dressing up as the character in all her butchered glory: a box around her head and a shocked expression on her face.
This was probably their way of celebrating what is considered one of the greatest twists in the history of fine cinema ever, as her boyfriend Brad sported the look of the serial killer from the movie, Jon Doe, which was played by Kevin Spacey.
See their costume here:
Orange jumpsuit with shackles around his wrists and white shoes teaming along – it was perfect to the last detail in recreating Jon Doe's appearance in the desert scene, after having killed Gwyneth's character in the movie. The only thing missing was the shaved head.
Here's a big 22-year-old spoiler in the form of the scene that the couple recreated so flawlessly:
The 45-year-old actress posted the snapshot capturing the moment of shock and smugness from the power couple and captioned it with a simple jack-o-lantern emoji, stating the fact loud and clear that there are some things only Gwyneth Paltrow can pull off and win at life.