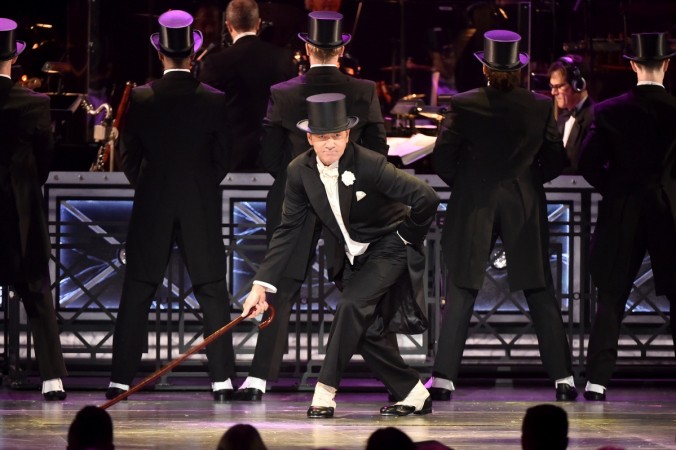 Just hours after Anthony Rapp accused Kevin Spacey of sexual advances towards him when the former was 14, the House of Cards actor took to Twitter to address the issue. Releasing a statement, the actor not only apologised to the Star Trek actor but also came out of the closet to reveal that he is gay.
Spacey issued a long statement online to confess that he doesn't remember the act but he did apologise to the star for his misbehaviour. The actor also shared that he was "beyond horrified" to know about the allegations but this accusation has encouraged him to "address other things about my life."
Also Read: 'Distressed' Claire Foy DEFENDS Adam Sandler as he draws flak for touching the actress' knee twice
Rumours about his sexuality have been at rife for years now. After years of being private about his personal life, the actor has chosen to come out of the closet to reveal that he has dated both men and women in the past, but now chooses to stay gay.
"As those closest to me know, in my life I have had relationships with both men and women. I have loved and had romantic encounters with men throughout my life, and I choose now to live as a gay man. I want to deal with this openly and honestly and that starts with examining my own behaviour," the statement read.
This comment comes after Rapp told BuzzFeed that Spacey assaulted him back in 1986. Recalling the horrifying experience, Rapp revealed that the incident took place at a party Spacey organised and Rapp was invited to. Attending the party alone, Rapp said he was the only non-adult there. He spent most of the evening in a bedroom watching television.
As the party ended, Rapp claims that Spacey appeared in the room, drunk, and made a move towards him.
"He picked me up like a groom picks up the bride over the threshold. But I don't, like, squirm away initially, because I'm like, 'What's going on?' And then he lays down on top of me," Rapp alleged to Buzzfeed.
"He was trying to seduce me," Rapp continued. "I don't know if I would have used that language. But I was aware that he was trying to get with me sexually." Rapp claims he managed to break free, fleeing the apartment.
"The older I get, and the more I know, I feel very fortunate that something worse didn't happen," he said. "And at the same time, the older I get, the more I can't believe it. I could never imagine [that] anyone else I know would do something like that to a 14-year-old boy."
Rapp chose to open up about the incident after so many years because of the growing willingness to speak out about sexual misconduct following the Harvey Weinstein sex scandal.
"There's so much more openness about talking about these issues, and so many people are coming forward and sharing their stories. The oxygen in the room is there for us to really do something about it," he told Buzzfeed.
While Spacey admitted to not remembering the incident, he apologised saying: "If I did behave then as he describes, I owe him the sincerest apology for what would have been deeply inappropriate drunken behaviour, and I am sorry for the feelings he describes having carried with him all these years."