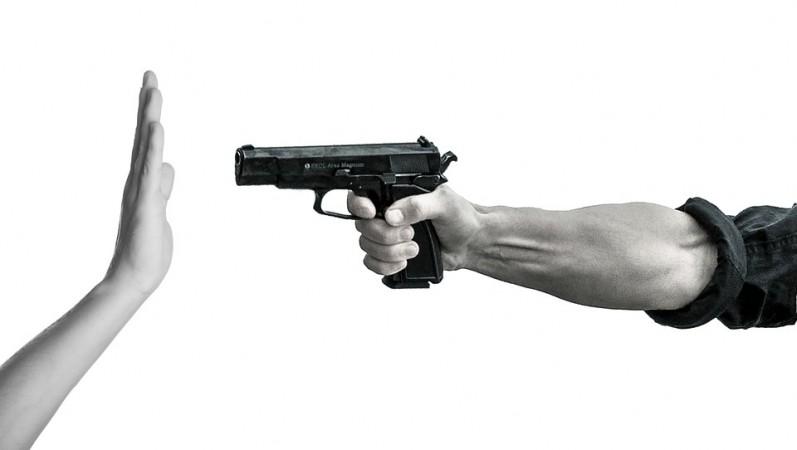 The personal security officer (PSO) who shot at a sessions judge's wife and son in Gurgaon had attacked after he was denied a few days of leave to visit his ailing daughter, a relative has claimed.
Sessions judge Krishan Kant's wife Ritu was killed and their son Dhruv was declared brain dead.
A relative of the shooter, Mahipal Singh Yadav, has come forward saying that the judge had denied leave to visit his ailing daughter. Yadav's daughter was unwell and needed medical attention, reports India Today.
"My nephew, Mahipal Singh Yadav, has asked to be released early that day [of the shooting] after receiving calls about his seven-year-old daughter being unwell," said Daan Singh, who is the man who reportedly raised Yadav after his father passed away when he was only 3.
"He wanted to go early and requested ASJ Krishna Kant for the same, but he was turned down and asked to escort the judge's wife and son for shopping," he added.
Singh continued to explain that the family offered the prescription of Yadav's daughter to the police when they reached his house in the Gurugram police lines. "They [police officers] didn't listen to his [Yadav's] family and moved them to another location. Mahipal's mother is ill and undergoing treatment."
The report mentions that Yadav has been a PSO for four years now and that he already admitted to his crime. He has reportedly said that his actions cannot be justified but has also asked officers to keep his circumstances in mind while they carry out the investigation. Yadav has also claimed that the Gurugram police is going after his family, notes the report.
"We are carrying out a fair investigation. We will not victimise anyone, including the accused's family," said Dharna Yadav, ACP of Gurugram police.