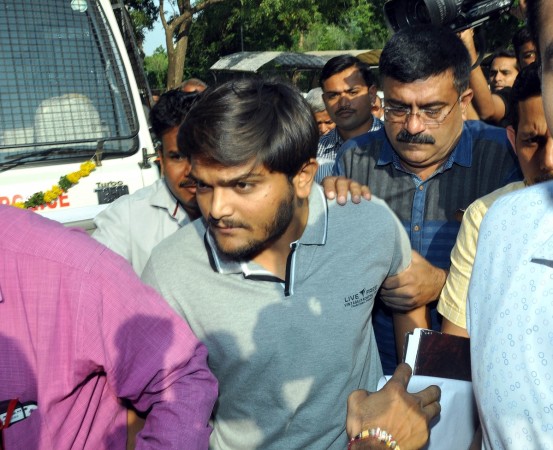 Taking a jibe at the Bharatiya Janata Party (BJP) government in Gujarat, ahead of 2017 polls, Patidar agitation leader Hardik Patel said on Wednesday, "Gujarat ki Janata 22 saal ke ladke ki nahi, 22 saal me hue vikas ki CD dekhna chahti hai (The crowd in Gujarat do not want to see a 22-year-old boy, they want to see the development which happened in 22 years)." The BJP has been ruling the state for the past 22 years.
Reacting to videos of him allegedly involved in a sexual act and consuming liquor, Hardik has slammed the BJP saying "They (BJP) love to peep into the personal lives of others. As their 22-year-old 'vikas' (development agenda) stands exposed, they are trying to expose a 23-year-old boy. I will consult my lawyers and file a complaint soon against perpetrators of this sex CD."
Earlier on Wednesday morning, four videos surfaced on media platforms where reportedly the Patidar agitation leader is seen consuming alchohol along with his friends and a woman. Liquor is banned in Gujarat. The authenticity of the videos is yet to be confirmed.
Justifying his stand over the alleged sex CD which is viral on social media, Hardik said that BJP is involved in manufacturing and circulating the video throughout the state and added that these attempts to malign his image will not have any impact on the agitating Patels or the results of the assembly polls next month.
Taking a dig at Hardik over the alleged sex CD, BJP leader Mansukh Mandaviya said, "The BJP has nothing to do with the CD. We don't indulge in such dirty games. But if Hardik Patel says it's a fake video, why doesn't he file a police complaint?"

The Congress is backing the Patidar leader, as the group's agitation is likely to fetch votes for Congress in the assembly elections of 2017. Vice President Rahul Gandhi and Hardik have been in talks over reserving a quota for the Patels under Other Backward Castes (OBC) in Gujarat, and Hardik has promised the Congress his organisation's support in the elections.
Congress spokesperson Shaktisingh Gohil slammed the BJP saying, "The BJP has stooped to a low level of politics and such leaks infringe upon a citizen's fundamental right to privacy."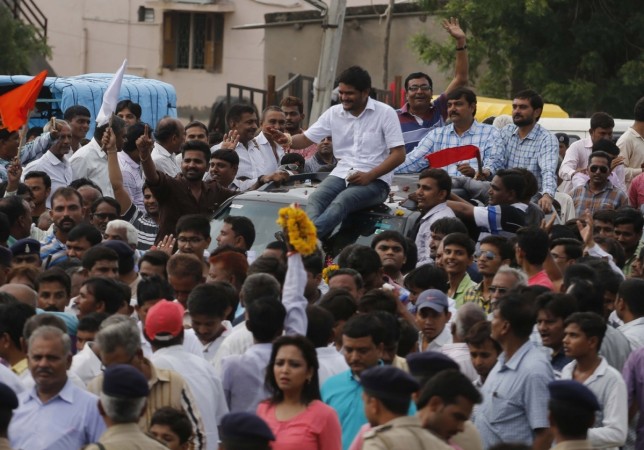 A former aide of Hardik, Ketan Patel, who was previously a part of the agitation, said "Hardik is clearly seen in the sex tape. He should confess his mistakes and leave the quota stir. The community will not tolerate such abhorrent acts."
Meanwhile, the Patidar agitation leader seems untroubled by the alleged scandals. "I have been telling my community that they have to vote the BJP out of power. The community is directly supporting the fall of the BJP," he said.