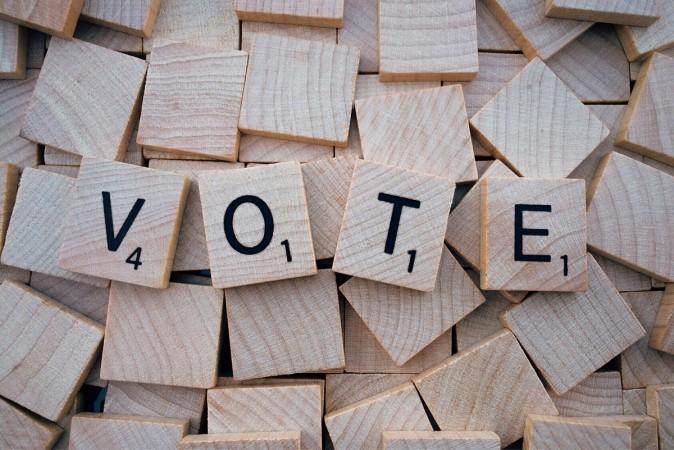 The Gujarat Assembly elections scheduled for December 2017 may be held six months earlier, according to Bharatiya Janata Party sources.
According to Ahmedabad Mirror, the saffron party may both benefit from and be harmed by the move, and it's not a question of which side it sees the scales tipping.
The BJP has recently seen some turmoil in Gujarat with former Chief Minister Anandiben Patel resigning from her post all of a sudden in August, making way for Vijay Rupani to take over. With Anandiben — who had taken over as chief minister of Gujarat after Narendra Modi became Prime Minister — now gone, there is a big question on whether Rupani will be the chief ministerial candidate.
Here's why the BJP could call for early elections:
1. New chief ministerial candidate: Rupani is not a known face, and the BJP and the Rashtriya Swayamsevak Sangh (RSS) want to replace him. Bringing in a new chief ministerial candidate at this point might mean he or she will have less time to push for the popular vote, but the BJP is planning to project an individual from the Other Backward Caste (OBC) category to counteract that.

More than 40 percent of Gujarat's population is from the OBC category, and the urge to see their representative at the helm of the state may spur them to vote for the BJP. It could also counteract the campaign by Patidars for reservation, a platform on which many Patels from rival parties of the BJP will seek vote.

2. Countering Hardik Patel: Hardik Patel is currently not present in Gujarat, following court orders that banned him from entering Gujarat and Mehsana district. Once he returns, however, the Patidar protests may resurface and eat into the BJP's votes. Earlier polling could ensure that he does not get enough time to bolster the Patidar protests to a point where it can affect polling.

3. Countering the AAP: The Aam Aadmi Party (AAP) has been campaigning strongly in Gujarat for quite some time now. Although it is not a strong influence in the state yet, the party, led by Delhi Chief Minister Arvind Kejriwal, could eat into the BJP vote share. An early election should prevent that to quite an extent.