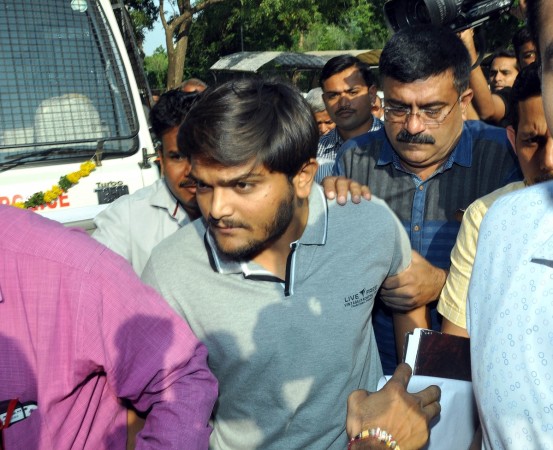 Gujarat quota agitation leader Hardik Patel was on Monday granted bail in a third case by the Gujarat High Court, leaving him free to be released from jail. He was granted bail last Friday in two other cases, and his release depended on the outcome of the bail plea of this third case.
However, he will not be allowed within Mehsana for nine months after his release, according to a condition the court set for his bail in the Visnagar rioting case. In the previous two cases as well, courts had set the condition for Patel's bail that he could not enter Gujarat for six months once he was out on bail. The court on Monday said he could appeal his nine-month ouster from Mehsana — which saw unrest after his arrest — only after the aforementioned six-month ban runs out.
The Patidar Anamat Andolan Samiti leader was on Friday, July 8, granted bail by the HC in two cases. The 22-year-old has been leading the agitation for quota for reservation in educational institutions and jobs for the Patel community members in Prime Minister Narendra Modi's home state Gujarat.
Earlier, Patel was booked for sedition in two cases late last year, one of which pertains to the young man apparently exhorting his supporters to kill policemen.
At a meeting in Surat with his supporters, Patel is said to have told one Vipul Desai: "If you have so much courage, then go and kill two to five policemen. Patels never commit suicide." Desai had said he could give up his life for the agitation.