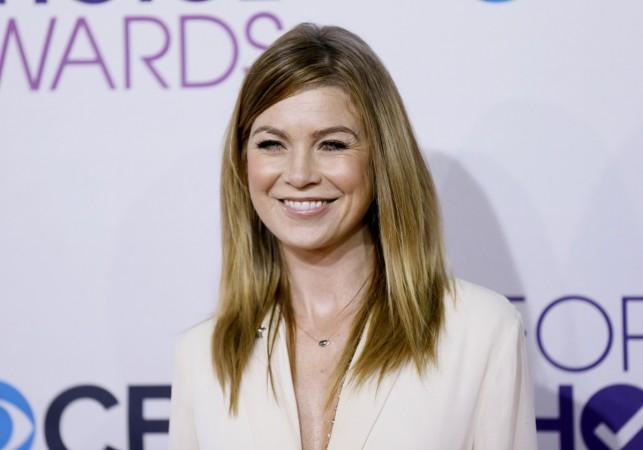 Ellen Pompeo, best known for her role as Dr Grey from Shonda Rhime's ABC hit show Grey's Anatomy, spent about three hours firing haters on Twitter. The actress had received flak after she used a black emoji in one of her tweets. This opened the Twitter battle between the star and online bullies.
Grey's Anatomy Season 13: Shonda Rhimes says something interesting is in store for April and Jackson
It all began on December 23, when the actress, one among many celebrities, spoke out against cable channel A&E over its controversial Ku Klux Klan documentary. In a tweet commending the network for listening to the critics, and "caring enough to make changes," the actresses used a black 'thumbs up' sign leading to criticism.
The actress hit back explaining, "Don't be a hater I do it because racism is not just a black problem it is all of our problem get it???" This tweet gave a platform to more users to pounce on the actress. However, she stood strong on her opinion and sent out numerous tweets explaining her stand.
"You do realize...being married to a black man and having black children can make you a target from racist white people right? That's a thing," she reminds people.
"What's crazy is how angry everyone is... this is all about emojis people. It was a really positive thing a&e did... now that's not the focus ..my fault for responding. But sad to see racism is still alive and well on all sides," her tweets read. "I'm so sad that people attacked me over standing up for equality I'm sad that people chose anger and I'm sorry if I offended anyone," she added.
Tackling back clashes rather well, one Twitter user asked (or rather taunted) Pompeo if she was worried about being attacked on a daily basis because of the colour of her skin. For which Ellen responded, "No but I do fear for my husband constantly which is why I care about the issue."
Here are a few tweets that Pompeo responded to through the three-hour firing.
@EllenPompeo not sure what this means but reverse racism isn't real. White people don't experience racism

— lauren (@akalaurenx) December 23, 2016
It's not so much you using the black emojis as it is your response to people who expressed concern about it, @EllenPompeo

— Monique Judge (@thejournalista) December 24, 2016