The penultimate episode of ABC's medical drama Grey's Anatomy ended on a massive cliffhanger that saw Stephanie Edwards' heroic action causing a massive explosion in Grey Sloan Memorial Hospital. Will Jerrika Hinton's character survive the explosion?
The episode began with two patients landing in Grey Sloan due to an accident caused by sex in a car. But as soon as the woman patient wakes up from her trauma, she reveals that she was in fact kidnapped by the man and that he was trying to rape her.
Also read: Usher leaves nothing to the imagination in a spandex bodysuit during his Hawaiian vacation
The male patient is nowhere to be found, and soon the hospital is on lockdown. It's soon revealed that the male patient is with Stephanie and he pulls a knife on her and forces her to help him find a way out. But because the hospital is in lockdown there is nothing Stephanie can do. The man then decides to start a fire so that the sprinklers would turn on and the doors would open. But Stephanie pours some flammable liquid all over the man and it isn't long before he is engulfed in flames.
When the burning man gets dangerously close to some oxygen tanks, Stephanie tries to jump on top of him to prevent the flames from hitting tanks. But she doesn't succeed, and it remains to be seen if she's dead or not.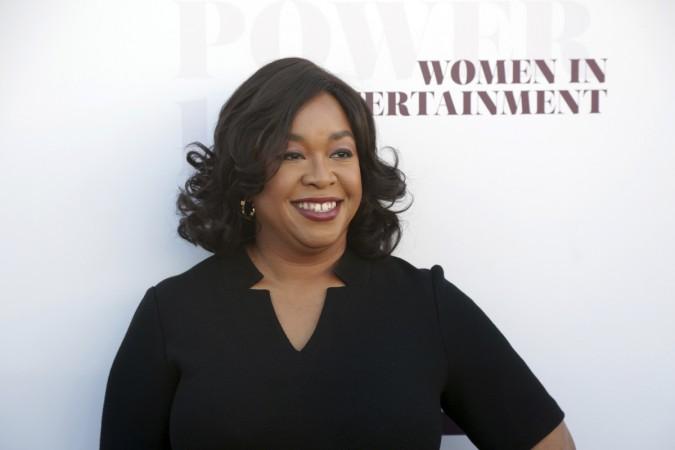 It wouldn't be surprising if Hinton's character is killed off as the show has been preparing for Stephanie's departure for a long time. Stephanie's disillusionment with her job after her boyfriend died the previous season was the beginning.
Also, it's worth noting that Hinton will be busy with her new television series Here, Now.
Meanwhile, Grey's Anatomy executive producer Debbie Allen revealed to Entertainment Weekly that Season 13 is going to feature more cliffhangers that will force fans to sit up and wonder where the show was headed.
"There's actually two events going on at the same time that are pretty big that affect the entire hospital community," she told Entertainment Weekly. "You should be worried. There's cause for worry. There's an amazing cliffhanger that will have everybody thinking, 'Wow, where is this going?!'"
Grey's Anatomy airs Thursdays on ABC.