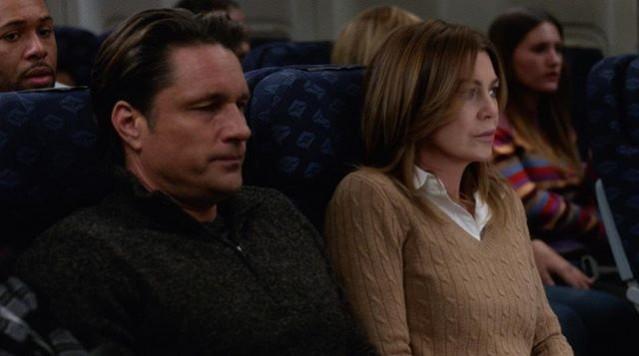 The Season 13 finale of ABC's medical drama Grey's Anatomy will have viewers on the edge of their seats as it will see Meredith and Alex taking difficult decisions about their future.
Also read: Bella Thorne shares video of her lip-lock with girlfriend just days after calling out slut-shamers
One event is expected to revolve around Alex, who will have to decide where he stands with Jo, his one-time girlfriend. Jo's estranged husband, who is a charming yet manipulative person, is expected to appear in the season finale and this is going to affect Jo, who has been hiding from her husband for years.
The second will be Meredith and Nathan's relationship, specifically their decision to go public with the romance.
"There's actually two events going on at the same time that are pretty big that affect the entire hospital community," executive producer Debbie Allen told Entertainment Weekly.
"You should be worried," Allen continued. "There's cause for worry. There's an amazing cliffhanger that will have everybody thinking, 'Wow, where is this going?'"
The cliffhanger will "plant more seeds that fuel the fire for what is going to happen next season," she added.
Meanwhile, this Thursday's episode will see Maggie learning about Meredith and Nathan's affair. Maggie will have to accept the fact that her sister is now dating the person she herself fancied a while back. But it won't be an easy process as she feels betrayed by Meredith.
The official synopsis for Season 13 episode 21 titled Don't Stop Me Now reads:
Bailey and April work to fix things between Richard and Catherine. Meanwhile, Eliza continues to pursue Arizona; and one of Alex's previous patients returns to the hospital.
Grey's Anatomy airs Thursdays on ABC.