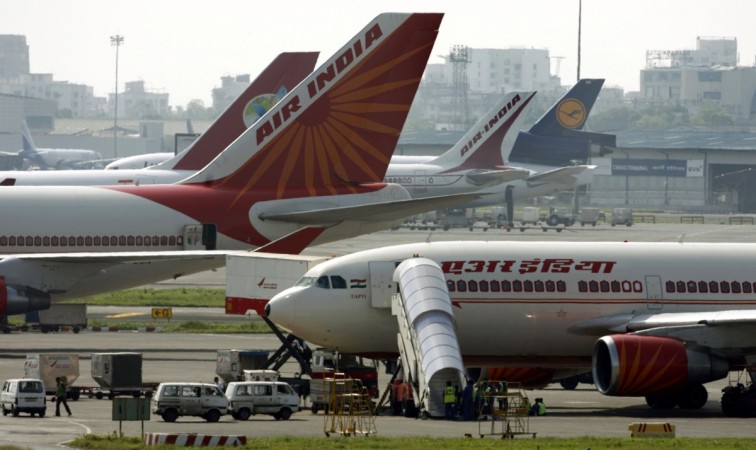 Civil Aviation Minister Ashok Gajapathi Raju said on Monday that the central government will soon hold talks with domestic carriers about a possibility to cap maximum ticket prices on short routes during calamities and unpredictable situations. The government has put forth a proposal of charging Rs. 2,500 per passenger for one hour duration flights.
During a debate in the Lok Sabha, members of Parliament expressed concern over airlines charging higher airfares during an emergency situation such as Chennai floods and Haryana Jat agitation, Press Trust of India reported.
"The ministry will commence the process of consultation with shareholders, including airlines to explore the possibility of appropriately containing the fares for short duration on the affected sectors during national calamities, agitations," Raju said in his reply to a debate in the Lok Sabha, the PTI report added.
In addition, he also said that during the Chennai floods, airlines helped the government to evacuate stranded passengers by operating from Arakkonam Naval base (near Chennai) to Hyderabad and Bengaluru and airlines increased additional flights to Nepal and Srinagar during calamities.
The government had previously held two rounds of talks with airlines over capping airfares. According to the civil aviation minister, the high airfares is giving a "bad name" to the Indian aviation sector. The idea was opposed by various airlines, the Hindu reported.
On being asked about airlines charging excessively for tickets, Raju reportedly said that the benefits of lower aviation turbine fuel (ATF) prices were passed on to the passengers.
"We did an analysis of 23 routes and we realised that in the airfares from January-March, 2015, to January-March, 2016, there was a reduction, the average being 18.10 percent which translates into a reduction of ATF and that being passed on to the consumers," the minister said.