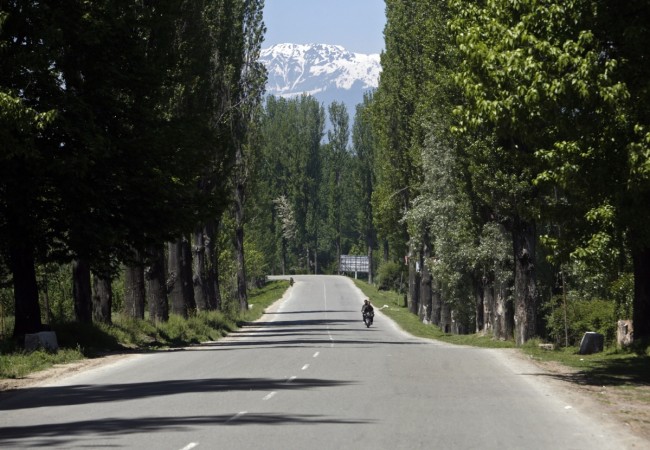 The central government on Monday gave its nod to 56 national highways for the state of Himachal Pradesh. The highways will have a total length of 3,993 kms and the cost of constructing the highways has been estimated to be about Rs. 13,000 crore.
While addressing a press conference in Shimla on Monday, Union Health Minister JP Nadda said Nitin Gadkari, the Road Transport and Highways minister, had visited the four Lok Sabha constituencies in Himachal Pradesh and had held discussions over the road requirement with the chief minister, MLA's, MP's of the state, Times of India reported.
Over the last two years, the BJP-led NDA government had reportedly given approvals for the construction of 60 national highways in the state.
Himachal Pradesh has received additional grant of funds and the state's share in central taxes has also increased to 42 percent from 32 percent. The funding of centrally-sponsored schemes has risen to the ratio of 90:10 between the central and state government after the intervention of the Prime Minister, the Press Trust of India reported.
Previous projects approved for the state
In May, the Cabinet Committee on Economic Affairs chaired by Prime Minister Narendra Modi had approved highway projects worth Rs. 4,428 crore for Himachal Pradesh and Uttar Pradesh. The projects fell under the National Highways Development Programme (NHDP), which upgrades, rehabilitates and widens highways in India.
The Himachal Pradesh project pertained to two-laning with construction of four-lane highway of the Shimla bypass, which is between Kaithlighat and Shimla on NH-22. The total cost of this project would be close to Rs. 1,583.18 crore.
In March, the government approved 11 highway projects for Karnataka and Himachal Pradesh. The projects were valued at Rs. 6,284 crore. This included four-lane highway that would be constructed on the Pandoh bypass section on NH-21 in EPC mode in Himanchal Pradesh under NHDP-IV. This would cost Rs. 1,273 crore, the report added.
[1 lakh = 100,000 | 1 crore = 10 million | 100 crore = 1 billion]