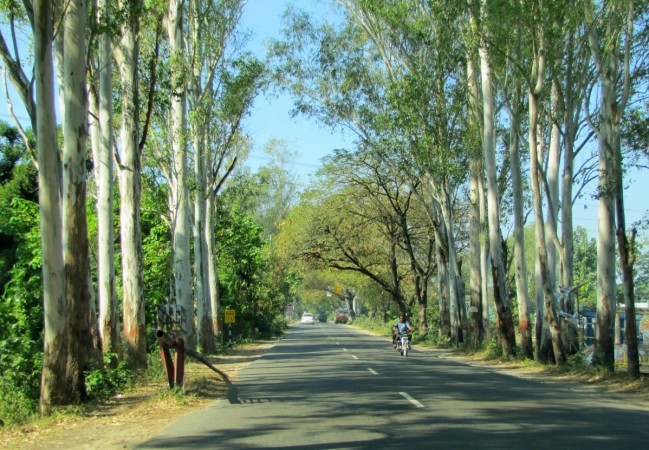 The Cabinet Committee on Economic Affairs chaired by Prime Minister Narendra Modi on Wednesday approved highway projects worth Rs. 4,428 crore in Himachal Pradesh and Uttar Pradesh. The projects fall under the National Highways Development Programme (NHDP), which upgrades, rehabilitates and widens highways in India.
The approval is in Hybrid Annuity Mode.
The first project pertains to two-laning with construction of four-lane highway of the Shimla bypass, which is between Kaithlighat and Shimla on NH-22. The total cost of this project would be close to Rs. 1,583.18 crore. The amount would be utilised for land acquisition, resettlement & rehabilitation and for activities before constructing the highways under Phase III.
"The total length of the road will be approximately 28 kilometres," read a statement by the Ministry of Road Transport and Highways.
The main objective of this project is to improve the infrastructure in Himanchal Pradesh and reduce the time and cost of travel for commuters, particularly towards movement of heavy traffic on the Kaithlighat-Shimla section.
The other project in Uttar Pradesh is for developing a four-lane highway of the Lucknow-Sultanpur section on NH-56. The work undertaken by the NHDP would fall under Phase IV.
"The cost is estimated to be Rs. 2,844.72 crore including cost of land acquisition, resettlement and rehabilitation and other pre-construction activities. The total length of the road will be approximately 128 kilometres," the statement further stated.
This is not the first time that the government has sanctioned projects in Himachal Pradesh. In March 2016, the central government had approved 11 highway projects worth Rs. 6,284 crore in Himachal Pradesh and Karnataka.
Of the 11 highway projects, nine projects would be implemented in EPC (Engineering, Procurement, and Construction) mode, one would be a hybrid annuity mode project and another would be a build-operate-transfer mode project.
[1 lakh = 100,000 | 1 crore = 10 million | 100 crore = 1 billion]