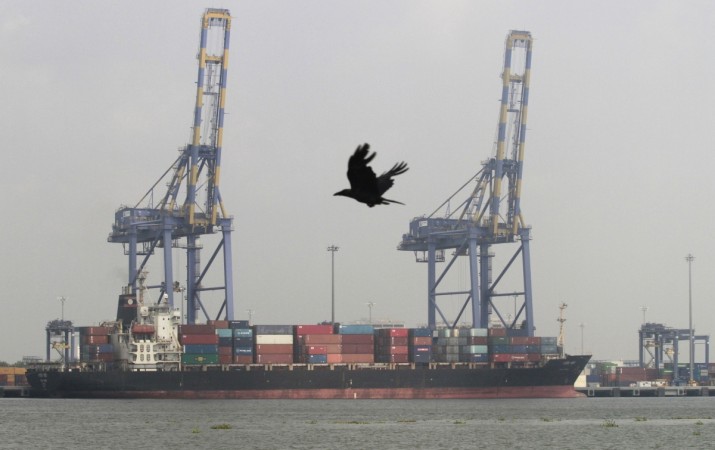 State-run Indian ports registered an increase of 18.78 percent in operating surplus to Rs. 4,268 crore for the year ended March 2016. The 12 ports had earned a surplus of Rs. 3,593 crore in the previous fiscal, a Narendra Modi government minister said on Monday.
The Jawaharlal Nehru Port Trust (JNPT) earned Rs. 938 crore, up from Rs. 837 crore in 2014-15, becoming the highest earner among all the ports, Minister of State for Shipping Pon Radhakrishnan said in a written reply to a question in the Upper House (the Rajya Sabha).
The Kamrajar Port Limited (formerly Ennore Port Limited) was the second-biggest grosser at Rs. 518 crore.
Other major ports from an earnings perspective were Kolkata, Paradip, Mumbai, Kandla and Cochin, according to the statement by the minister, who also explained the reason for the growth in operating surplus.
"The improvement is due to overall reduction in the average turnaround time in the major ports," he said.
Profit margins also saw an improvement during the year, according to the minister.
"The profit margin of 12 major ports has improved from 27 per cent during 2013-14 to 39 per cent during 2015-16. The total operating income of the major ports was Rs. 10,961 crore during 2015-16," he said in another statement.
The JNPT, India's largest container port, had in March said it was planning to raise Rs. 2,600 crore from Singapore-based lender DBS Bank and public sector lender State Bank of India (SBI) for road-widening projects to enable faster movement of cargo.
Ironically, India's merchandise trade witnessed a consistent decline during the 12-month period, reflecting the weakness in the global economy.
India's exports shrank 15.85 percent to $261 billion while imports fell 15.3 percent to $379.6 billion in financial year 2015-16.
Besides state-owned port trusts, there are about 18 private port trusts, according to the Indian Private Ports & Terminals Association. These include Chowgule Ports & Infrastructure, DP World, Chennai International Container Terminal, Gujarat Pipavav Port and Mundra International Container Terminal.
[1 lakh = 100,000 | 1 crore = 10 million | 100 crore = 1 billion]