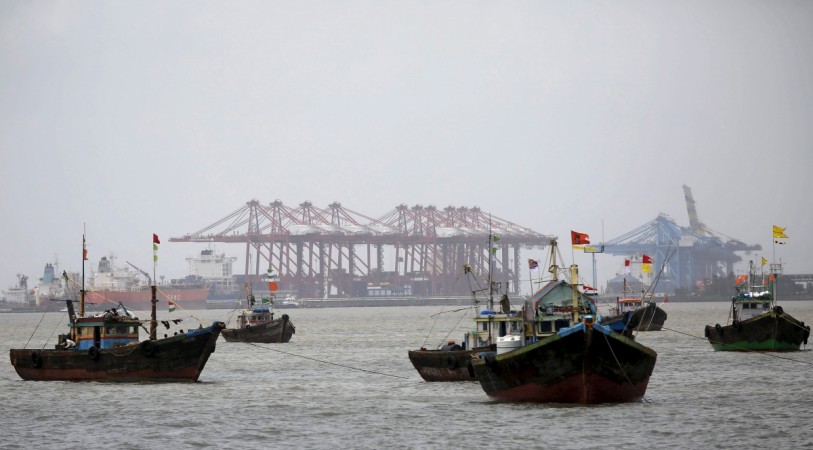 India's largest container port Jawaharlal Nehru Port Trust (JNPT) plans to raise Rs 2,600 crore from DBS Bank and State Bank of India (SBI). The funding will be used for road widening projects, which will help in faster movement of cargo, the Mint reported.
Neeraj Bansal, deputy chairman of the JNPT, said the trust had received competitive rates from bankers.
"DBS quoted for lesser amount while SBI quoted for the full amount but there was a marginal difference in rates between the two. So, we asked SBI to match the rates quoted by DBS and SBI agreed. We will avail of the loan from DBS and SBI," Bansal was quoted as saying by the publication.
However, Bansal did not disclose the rates offered by the two lenders.
Other banks such as ICICI Bank, EXIM Bank, Citibank and Deutsche Bank had earlier submitted quotations for the loan, which would be split into two portions for a tenor of 7.5 years and 10 years, respectively.
During the loan repayment period, JNPT will take the government's approval to collect Vessel-related charges in dollars to hedge against the fluctuating exchange rates. Vessel-related charges are rates such as port dues, pilotage and berth hire, which are paid by vessel ships.
"We are seeking approval for collecting the vessel-related charges in dollars during the period when we have to repay these loans so that we can have a natural hedge against dollar fluctuations," a JNPT spokesperson was quoted as saying by the Mint.
According to a practice followed since 1991, the charges from foreign-bound vessels are denominated in dollars but collected in Indian rupees after applying the exchange rate. On the other hand, cargo-related charges such as crane hire, warehouse and estate rentals are denominated and collected in Indian rupees.
JNPT, which ships more than half of India's container cargo passing through its ports, recorded an operating income of Rs 1,475 crore during the financial year 2014-2015. During the same period, the port's operating profit was Rs 798.17 crore, the ministry of shipping said in a statement.
[1 lakh = 100,000 | 1 crore = 10 million | 100 crore = 1 billion]