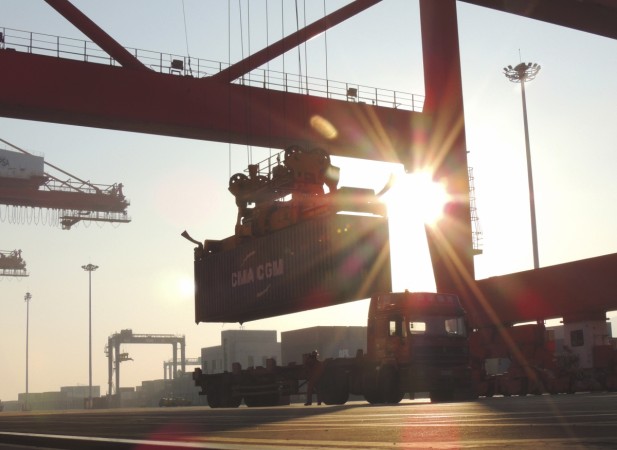 India's exports and imports for the financial year 2015-16 stood at $261 billion and $379.6 billion, respectively, according to the commerce ministry. The trade deficit for the same period was $118.4 billion.
For March 2016, the merchandise exports and imports fell by 5.47 percent and 21.56 percent to $22.71 billion and $27.78 billion, respectively, as compared to the same period previous year.
While the trade deficit declined for the third month in a row, the amount indicated the narrowest gap in five years.
The narrowing was on account of rapid shrinking in imports versus the exports in March.
The narrowing trade gap shows that India, third-largest importer of crude, has been a net beneficiary from the collapse of oil prices over the year, Reuters reported. Falling oil prices have aided India's economic growth rate to edge over China's. It has also helped to brave a slowing global growth that has contracted growth in other emerging economies like Russia and Brazil, added the news agency.
Albeit India's exports for March 2016 was the weakest since FY2010/11, it has fallen for the 16th month in a row, said reports. However, the government statement justified it by saying "the trend of falling exports is in tandem with other major world economies." It quoted WTO statistics, saying the U.S., EU, China and Japan all witnessed a fall in export by 10.81, 7.40, 11.37 and 12.85 percent, respectively, for January 2016 over the corresponding period previous year.
"We expect Indian exports to continue performing poorly in 2016/17 (April-March) due to subdued global economic growth and still-depressed commodity prices," Chua Han Teng of BMI Research, a unit of rating agency Fitch, told Reuters.
He added, apart from the above, strengthening rupee in real effective exchange rate terms could also have a negative impact on the country's exports.