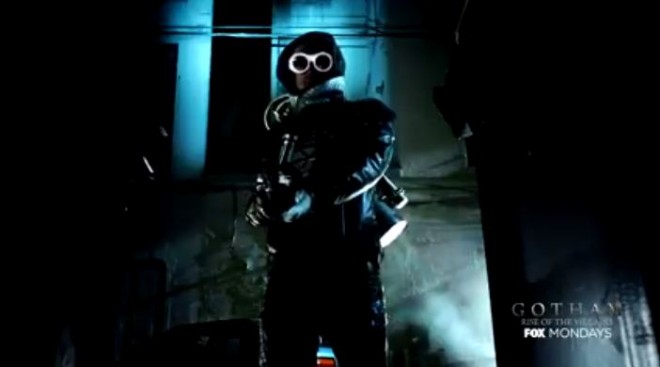 "Gotham" has been on a break since Season 2 Episode 11 "Worse Than a Crime" was aired on Monday, 30 November, 2015. Although the show will not return to FOX with a new episode until Monday, 29 February, a great news about the return of a favourite character is sure to make any "Gotham" fan's wait less dull.
On 29 January, "Gotham" announced via its Facebook page that Jada Pinkett Smith, who played the ruthless and relentless villain Fish Mooney in Season 1 of the Fox show, will reprise her role in the second half of Season 2. In the Season 1 finale titled "All Happy Families Are Alike", Mooney was seen falling off the roof of a building near the bay, and into the water and it had seemed like she had died.
Considering Mooney's stubbornness to survive, the fans shouldn't be surprised that she is in fact coming back from the dead. This news also gives hope to the Joker fans that Cameron Monaghan, who played Jerome, the proto-Joker in "Gotham" might also return.
Also Read: Bullseye to take backseat till Season 3 on Marvel's "Daredevil?
Meanwhile, we have known for a while that one of the greatest Batman villains, Mr Freeze, will arrive in Gotham in the upcoming episodes of Season 2. Considering the Season is all about "Rise of the Villains", there is a huge possibility that more villains will debut in Gotham; Mad Hatter and Clayface, for example.
During the Wondercon panel for "Gotham" in April 2015, show producer John Stephen had told the audience that they were both heading to Batman's city. "Clayface and Mad Hatter are both villains we're going to bring in [as well]. They both have great backstories and great personalities. Clayface especially is a character I want to [explore the origin of]," Screen Rant quoted Stephen as saying.
As we reported earlier, the existence of the organised crime group Court of Owls may also be revealed in Season 2B of "Gotham". "The Court of Owls is something we've discussed a lot. We keep digging up very close to it without quite pulling the trigger. It's clear that there is a group of shadowy individuals that control and influence Wayne Enterprise and have great power in Gotham and may or may not be connected to Carmine Falcone," Stephens had teased during the Wondercon panel.