Google Assistant is getting better day by day. The AI-powered virtual aide shows no sign of stopping as it gets equipped with yet another key feature that sets it apart from its competitors.
According to a report from Android Police, you can now ask Google Assistant for help if you are facing battery issues with your Pixel 2 smartphone. The new capability was discovered when a user asked Google Assistant on a Pixel 2, running Android 8.1 Oreo developer preview, why his phone wasn't charging properly.
In response, Google Assistant initiated a troubleshooting process that included a battery health check-up, followed by scanning for particularly power-hungry apps. After exhausting all of its options, the Assistant also displayed another alternative to connect the user to Google Support via phone or chat.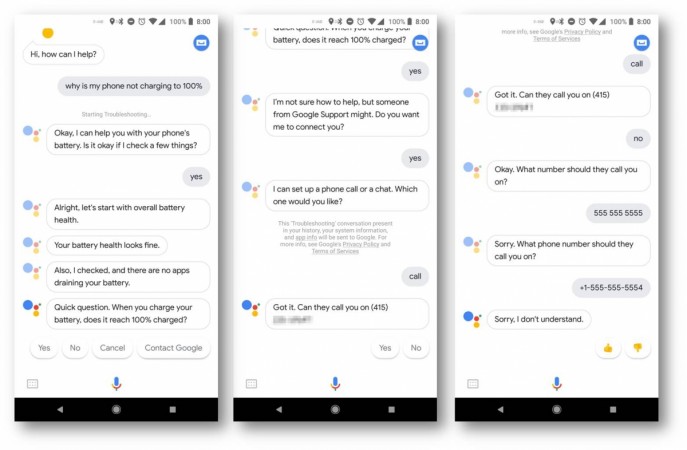 As shown in the screenshots above, the feature appears to be pretty instinctive. However, there was one minor issue as Google Assistant failed to recognise a phone number when prompted, suggesting that the feature still has some creases that need to be ironed out.
In addition, Google Assistant was also able to run diagnostic tests on the camera and Bluetooth connectivity as well. According to Android Police, the feature is apparently available only for Pixel 2 users in the US that have the Android 8.1 Oreo developer preview installed on their phones.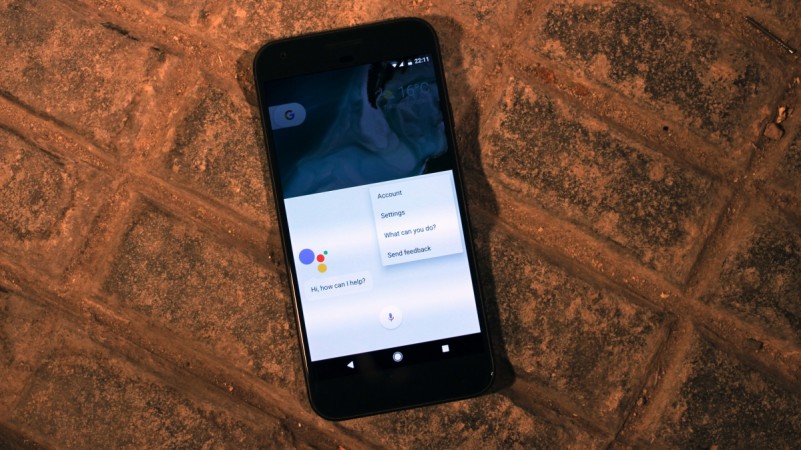 Since there is no official announcement so far, it seems that Google is still experimenting with the feature before rolling it out to the public in a future firmware update.
Meanwhile, Google is adding new capabilities to its AI-based virtual assistant in a bid to better compete against rivals like Amazon's Alexa and Apple's Siri.
The search giant has announced the addition of many new features to Google Assistant, including improvements in understanding various accents, particularly Brazilian Portuguese, Spanish (US, Mexico and Spain) and Indian English.