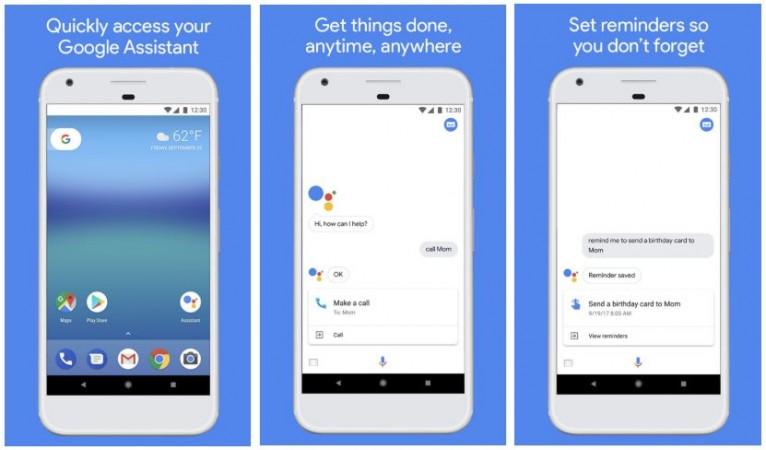 Artificial Intelligence (AI)-based Google Assistant made its debut in non-pixel and non-Nexus series earlier this year and has become one of the most used features of Android phones. It helps users interact with devices like they would with fellow humans and now, in a bid to offer more competent and user-friendly interface compared to rival Amazon Alexa and Apple Siri, Google is adding new capabilities.
Google has announced to release a update with truckload of new features to Google Assistant including improvements to understanding international languages' accents particularly Brazilian Portuguese, Spanish (US, Mexico and Spain) and Indian English, so that users in the respective regions perform actions using Google Assistant on their phone, without having to repeat voice commands to make it understand.
The company is also releasing API (Application Programme Interfaces) to app developers so that they can bridge a phone and smart speaker to interact and finish transaction, so as to increase the scope of Google Assistant interoperability.
For instance, users can ask Google Home to order a pizza and once all the add-ons and number of units is finalised, food app will ask user via Google home to complete the payment transaction on his phone.
Another example, if the user is down for the day and has kept the phone to charging on the other side of the room and has only Google Home near the night stand and remembers that he/she has an appointment with a doctor, whose clinic is in an unfamiliar place, then they can just ask the Google Assistant-powered Home to find the location and send the route details to the phone.
Previously, it was not possible at all. Now, with the new feature the ordering food using Google Assistant becomes less cumbersome.
Another improvement coming to Google Assistant is the implicit invocation and it will now be able to recognise the name of the app even if the user forgets to mention its name and gives commands to perform action.
For instance, the user has installed Philips Hue smart light bulb in the home. He/she can just ask Google Assistant to turn on/off the light without mentioning the brand; earlier, it was mandatory for user to say: 'OK Google turn off/on Philips Hue'.
The company has also announced several other improvement to services including Family Badge on Google Assistant to find apps, which are appropriate all age groups.
It is also introducing new sub categories. For instance, category like "Food & Drink", apps are broken down into additional subcategories, like "Order Food" or "View a Menu."
Google is also updating its app directory with new -- what's new and what's trending-- sections in the within the Assistant experience in the phone. It is also introducing autocomplete in the directory's search box, so, if a user doesn't quite remember the name of your app, it will populate as they type.
The company has promised to improve the Google Assistant with newer features in coming months.
Stay tuned. Follow us @IBTimesIN_Tech on Twitter for latest updates on Google products.