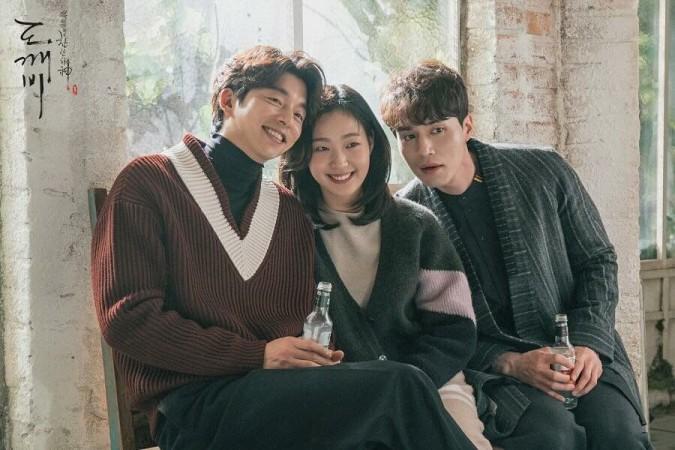 Fans rejoice! One of the most popular K-drama shows of 2017 – Goblin – is returning on television. But fans that are waiting for the season 2 of the show will be disappointed as the show will have a rerun in a different country.
tvN's hit series Goblin, also known as Guardian: The Lonely and Great God, will air in Japan starting from May. The fantasy drama will air in the country on Tokyo TV starting from May 21. Gong Yoo, Lee Dong-Wook and Kim Go-Eun starrer will air at 8.15 am local time and will be titled Goblin ~Lovely Days You Gave Me, South Korean media Naver reported.
The fantasy drama is about a love story between goblin Gong Yoo's character Kim Shin and Go-Eun's character Eun-Tak. The drama when aired on South Korean TV in 2016-2017 recorded the highest rating for a tvN drama. At one point, the show's rating even peaked at 20.5 percent.
Goblin, meanwhile, is not the first show to air on Japanese TV. Earlier, popular shows, including Moonlight Drawn by Clouds, Six Flying Dragons and The Legend of the Blue Sea premiered in the country with great response.
While the fans of the show in Japan will have a treat watching the show, fans in South Korea will be disappointed as they many are still hoping that the makers will come up with the second season of the show.
There were reports in 2017 suggesting that the 16-episode show will return, but the lead actor of the show Gong Yoo said
"Sad to say there will be no Season 2 for 쓸쓸하고 찬란하神-도깨비 (Goblin) to happen. Some stories are always better to end as it is. 모두 사랑해!" Gong Yoo said in a Twitter post. "Don't worry. Our talented writer Kim Eun-sook | 김은숙 | has always been amazed by fantasy stories. Anticipate her future works! 감사합니다," the message read.