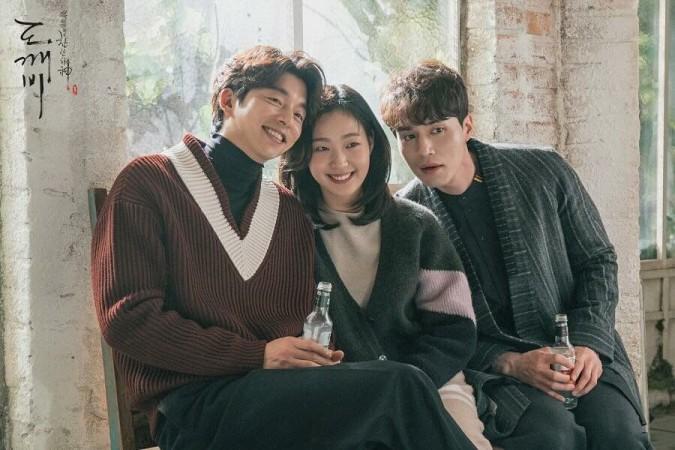 South Korean actor Gong Yoo on Saturday (February 11) took to his Twitter account to confirm that Goblin, also known as Guardian: The Lonely and Great God, will not return for a second season. The fantasy drama ended its successful 16-episode run on January 21 and since then rumours swirling around have hinted at the show planning a sequel to provide viewers with a sense of closure.
Also read: Outlander Season 3 air date, spoilers: When will cast and crew head to South Africa?
"Sad to say there will be no Season 2 for 쓸쓸하고 찬란하神-도깨비 (Goblin) to happen. Some stories are always better to end as it is. 모두 사랑해!" read a message on a Twitter account claiming to belong to the actor. "Don't worry. Our talented writer Kim Eun-sook | 김은숙 | has always been amazed by fantasy stories. Anticipate her future works! 감사합니다," the message read.
Gong Yoo played the lead Kim Shin in Goblin, and the show was an instant success. However, the show's ending left a lot of viewers unhappy as it featured Gong Yoo's character choosing to continue his immortal life so as that he could reunite with his lover Eun Tak, who was reincarnated for the first time in the final episode. Quite a number of viewers reasoned that Kim Shin should have proceeded to his afterlife as his love for Eun Tak wasn't a compelling reason to live a lonely life.
Shortly after Goblin ended, writer Kim Eun Sook revealed that her next project will be a historical drama and it is expected to be aired in the beginning of 2018. The writer, who is best known for penning Descendants of the Sun and Goblin, said that working on Goblin gave her the courage to get deep into a historical drama.
However, the project will go on the floor only after Kim Eun Sook take a three-month break. "To start, I am going to have a 3-month vacation, resting period," she said, according to Koreaboo.com. "After resting, I will start to work towards my next project and will be aiming to complete it by the first half of next year."